This article is more than 1 year old
Battling remote-control helicopters
Aerial combat
Geek Treat of the Week If flying a remote control helicopter is no longer enough of a challenge, it's time to move to the next level and add a little spice to the mix. The Battling Gyro helicopter allows you to do just that by including an 'attack' button on the remote control.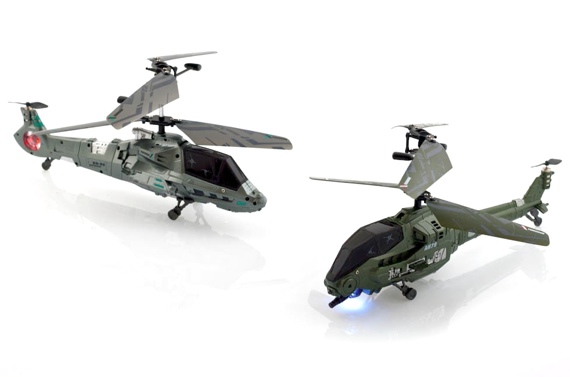 That button activates an infra-red beam on your helicopter, the idea being that you shoot down your opponent's 'copter. If you hit it, an LED on the chopper lights-up and the aircraft spins. Hit it three times and it falls to the floor, temporarily stricken.
The 'copter can be flown in six directions" up, down, left, right, back and forward, and has an operational range of around 80 metres. A 3D gyro stabilises the chopper in flight, but you'll need to be a decent pilot to control it and shoot down the enemy.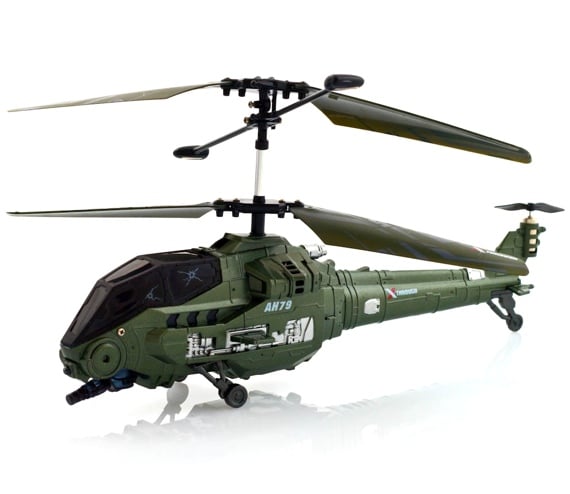 If you've ever flown one of these micro style helicopters before, you'll know what to expect. If not, you'll have to exercise patience to get the hang of the controls required to operate it.
I found that after a few minutes I was able to get the helicopter moving in the right general direction, but it took a while longer to master it completely.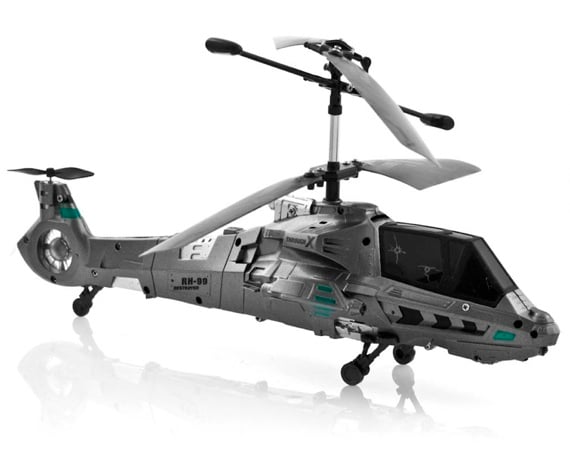 You'll need six AA batteries for the controller and to re-charge the helicopter's own battery. And you should get around five minutes' flight time from 30 minutes charging. You'll also need plenty of space indoors.
That means that you won't want to spend an afternoon battling in the skies, but the Battling Gyro choppers are perfect for a quick burst of fun at lunchtime. ®
Thanks to Red 5 for lending up the review sample
Geek Treat of the Week is published every Monday. Got a handy or fun gadget in mind you'd like us to consider? Please let us know
More Geek Treats

Elgato
Thunderbolt SSD
Belkin
Dual-Band
Travel Router
Kineto
Dot
Desaia
Beat Box
Jabra Halo 2

Battling remote-control helicopters
Take to the air - briefly - and attempt to shoot down your opponent's helicopter with your own.