Russian developers have hit back at claims that their Foursquare app Girls Around Me was a creepy tool for anonymous stalkers.
A representative from dev house I-Free spoke to the Wall Street Journal yesterday, protesting that the software, which used Foursquare and Facebook APIs to locate nearby women, only used information made public by people.
I-Free added that the "Girls Around Me app was designed to make geo-social exploration of popular venues easy and visual".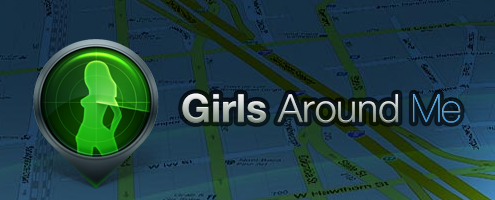 That geo-social exploration in full
The Girls Around Me website doesn't have quite the same emphasis on "geo-social exploration":
In the mood for love, or just after a one-night stand? Girls Around Me puts you in control! Reveal the hottest nightspots, who's in them, and how to reach them … You can also see the ratio of girls to guys in different places around you.
The app mashes Foursquare's location data with Facebook photos and information from people who had linked their profiles on the two social networking sites. The app offers to share information about hot guys too, but judging by the marketing it seems geared towards heterosexual men. Apparently the app has had 70,000 downloads.
The app was killed yesterday following a media outcry led by Cult of Mac and the New York Times. Foursquare pulled its API access, rendering the app useless and forcing the developers to take the app off iTunes.
Foursquare's Laura Covington said on Friday: "This is a violation of our API policy, so we've reached out to the developer and shut off their API access."
El Reg asked Foursquare exactly which part of the software protocol regulations Girls Around Me violated, and await an answer*, but we imagine it to be section VI of the Platform Policy:
If your application and/or website collects any information about foursquare service users or submits any user information to Foursquare, whether acting as a user of your application and/or website or indirectly:

You must prominently notify and obtain affirmative consent from the user before his or her location data is collected or used by your application and/or website. The notification must clearly disclose that both you and Foursquare collect and use the user's location data
The Girls Around Me defence hinged on the fact that all this information had been publicly available, and that users had to use their Foursquare and Facebook identities to see or message women, so it was not about anonymous stalking. I-Free told the WSJ:
We believe it is unethical to pick a scapegoat to talk about the privacy concerns.  We see this wave of negativity as a serious misunderstanding of the apps' goals, purpose, abilities and restrictions.

Girls Around Me does not provide any data that is unavailable to user when he uses his or her social network account, nor does it reveal any data that users did not share with others.

The app was intended for facilitating discovering of great public venues nearby. The app was designed to make it easier for a user to step out of door and hang out in the city, find people with common interests and new places to go to.
In many ways it worked like Grindr, the location-based dating app for gay men, but with half the users (largely the female half) involuntarily involved. ®
Updated to add
* A spokesperson at Foursquare has been in touch to say: "We have a policy against aggregating information across venues using information from our service, to prevent situations like this where someone would present an inappropriate overview of a series of locations."
Similar topics