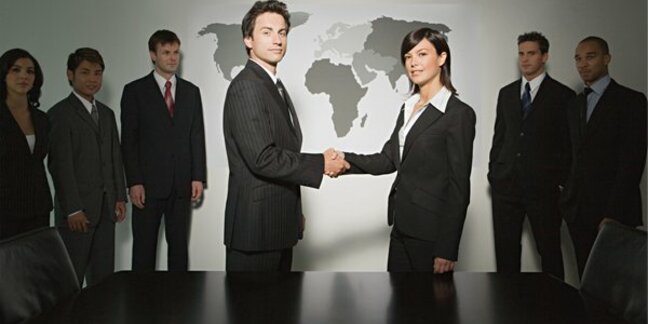 The road ahead for Oracle's plucky band of hardware resellers in not certain say analysts.
The admonition comes in the wake of Oracle's latest numbers which show that software licensing and support revenues rose in its third quarter but hardware and systems support fell 16 per cent and and four per cent respectively.
Commenting on the numbers, Canalys boss Steve Brazier, said the extent to which Oracle had "shrunk" the Sun server biz since the acquisition is "quite astonishing" and the reason is that "they don't understand the channel".
"They [Oracle] put direct people from the software business in charge of hardware channels. Its clearly not working, the business is sinking quickly," he said.
Brazier added there was "no sign" of Oracle recognising and reversing this trend and claimed the boil first began festering on the day Oracle completed the acquisition of Sun when Larry Ellison said it was taking dealer accounts direct.
"It hasn't gone well since then. The rest of Oracle's business, the Right Now acquisition, is doing very well as a software company as it has always done but the hardware business is in crisis and will be difficult to turn around," he added.
Oracle has posted year-on-year declines in sales and revenues for seven of the eight quarters since it acquired Sun Microsystems, according to abacus stroker IDC.
Nathaniel Martinez, programme director for server research EMEA at IDC, told The Reg that resellers were being marginalised by Oracle and the direction of the company suggested it will "pull out of the hardware channel".
He said it may keep some larger systems sellers at the very high-end of the market but the "volume side is a dead end".
Mike Norris, chief executive at Computacenter, said the only reason Oracle would completely dismantle the hardware channel was if its pulled out of system space but some strategic thinking was required to fire up systems sales.
"To be successful in hardware Oracle needs to engage with the channel more effectively and sort out the direct issues," he said.
Oracle did not respond to calls for comment. ®
Sponsored: Ransomware has gone nuclear