This article is more than 1 year old
Are you an ECO POET? Climate science needs YOU
Creative writing and global warming formally allied
The dividing line between creative writing and climate science - sometimes thin - has been triumphantly dissolved. A new postgraduate course at the University of East Anglia hopes to bring together "researchers in the environmental sciences, philosophy, history and literature to develop new ways of thinking about environmental change and social transitions".
And put that thermometer down. If you have experience writing "eco-poetry", then the UEA wants to hear from you.
It's the brainchild of Mike Hulme, senior scientist at the Climatic Research Unit at the University of East Anglia, founder of the Tyndall Centre for Climate Change Research, and IPCC lead reviewer, features in the Climategate emails.
The one-year MA/MSc in Environmental Sciences and Humanities also "aims to initiate and foster fundamental academic inquiry as well as encouraging practical and effective action."
All stirring stuff.
UEA, the heart of the Climategate emails, already runs a project in "eco poetry" aimed at primary school children, intended to "stimulate and strengthen children's environmental awareness". You can see a leaf haiku here.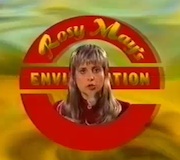 It isn't cheap, though. The course costs £5,000 for UK students and £11,900 for overseas students.
Hulme's motivation is that climate is too scientific. "The new climate reductionism is driven by the hegemony exercised by the predictive natural sciences over contingent, imaginative and humanistic accounts of social life and visions of the future," he wrote.
"Whereas a modernist reading of climate may once have regarded it as merely a physical condition for human action, we must now come to terms with climate change operating simultaneously as an overlying, but more fluid, imaginative condition of human existence," he wrote in 2009.
And Hulme is nothing if not ambitious:
"The idea of climate change is so plastic, it can be deployed across many of our human projects and can serve many of our psychological, ethical, and spiritual needs."
He certainly has a way with words.
Heartless cynics at the Bishop Hill blog are describing it as a waste of taxpayer's money.
We just hope it rhymes. ®
Bonus Links
Brochure and Prospectus