This article is more than 1 year old
Game of Thrones Blu-ray disc set
The greatest fantasy TV show ever made?
Review Historically, TV generally doesn't do 'epic fantasy' well: Merlin, Robin of Sherwood, He-Man and the Masters of the Universe. All noble efforts, but ultimately flawed in vision and execution. Heck, outside of Jackson's Rings trilogy, even the movies often fail to get the genre right.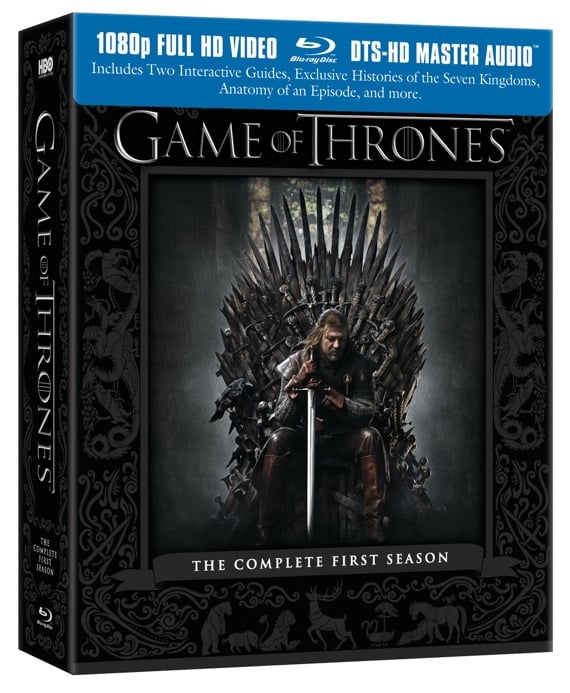 Thrown in extras
But you don't need to get far into this five disc Blu-ray set, to realise that HBO's ambitious adaption of George RR Martin's best-seller A Song of Ice and Fire is different. The fantastical may be played cautiously early on – if you have dragons it's always best to keep them in reserve – but Thrones is epic from the outset.
And as the series progresses – and more of this astonishingly brutal world is revealed – the sheer scale of the drama quickly becomes apparent. Is it too early to call this the greatest fantasy TV show ever? You can slug that idea out in the comments.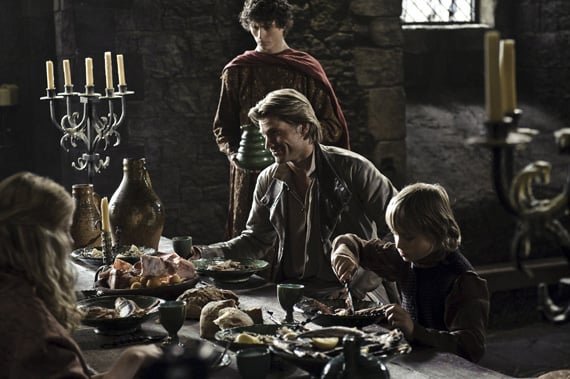 Set design and attention to detail is lavish
Revisiting the show on Blu-ray, there's no doubting the chutzpah of HBO's endeavour. Episodes appear sharper and somehow deeper than when first broadcast on TV – the 1080p presentation throwing the often extraordinary production design into vivid relief.
Thrones just doesn't look like regular telly. The lighting and framing is cinematic, sets have tangible weight and texture. There's simply a massive amount of detail on screen, most obviously in all the fur. I doubt any other TV in history has used so much fur.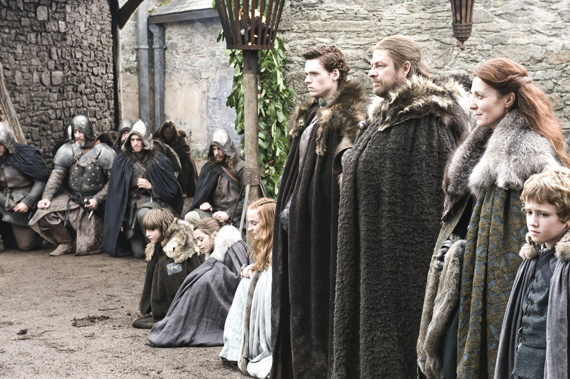 Fur, lots of fur
Atypically for a fantasy show, Thrones doesn't trade heavily on visual effects. It's dense, character-driven stuff, made memorable by inspired casting not flashy CGI, although green screen augmentation of sets and locations is skillful in the extreme.