Minecraft maker plots ultimate videogame for coders
Star tech
---
Minecraft designer Markus 'Notch' Persson has revealed Mojang's latest project, 0x10C, a Sci-Fi themed universe set billions of years in the future that allows gamers to code and share their own computer software.
Notch plans a similar development path as Minecraft, with heaps of user-created content, although not in an identical manner to his world of building blocks.
A group of humans put into suspended animation are awoken 281 billion years later in a world where they must battle, trade, loot and mine planets.
You're right, it doesn't sound all that original when you put it like that.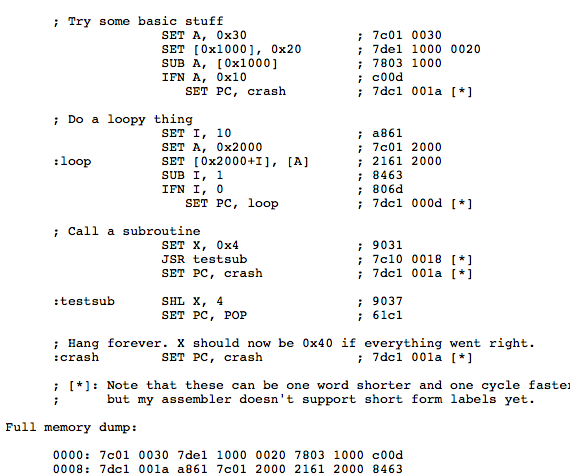 Assemble your code
However, participants will be able to program their own simulated 16-bit, eight-register CPU - here's the coding spec - to power their spaceships, forming a web of user-created content that could run on each person's own in-game computer platforms.
Programs need to be written, initially at least, in assembly language, which will appeal to you old-time coders out there.
"The computer in the game is a fully functioning emulated 16-bit CPU that can be used to control your entire ship, or just to play games on while waiting for a large mining operation to finish," says Notch.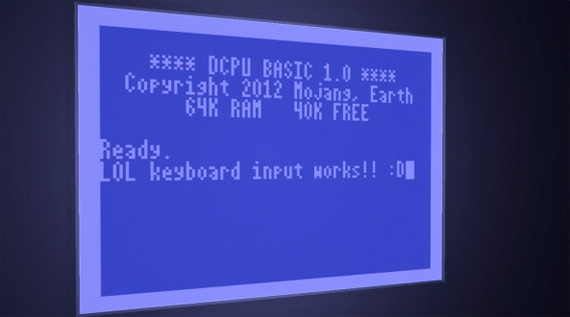 Supposed 0x0c test shot
While the game is still extremely early in development, Notch promises further details soon. Either way, things are certainly shaping up for Mojang's latest project to be the ultimate mix between coding and entertainment.
Interested gamers can keep tabs on its progress over at the 0x10C webpage. ®
Similar topics
Narrower topics