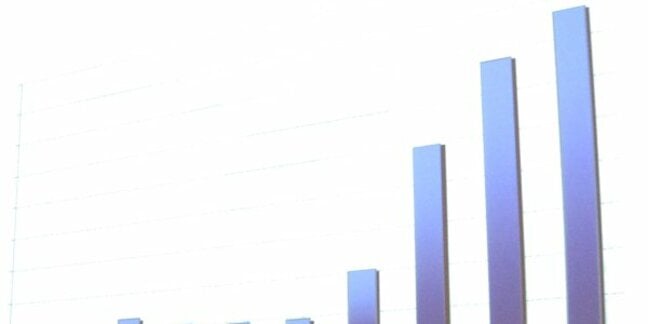 Dropbox file synchronisation and sharing is very popular but insecure. That's the cry from start-ups pushing their sync 'n' share products to business users.
With the proliferation of smart, internet-connected devices – laptops, tablets, smartphones and desktops – all built by different suppliers, there is a need to share files, emails, calendars, contact lists and the like across them, and then to synchronise the changes made on one device to all the others.
A rash of consumer products have sprung up to fill this gap, with Dropbox being an industry leader, and Box.net another. Startups are eager to prise open corporate wallets by supplying Dropbox-like functionality to biz users so the ones that bring their own devices (BYOD) can share and sync files safely with the corporate IT system.
Two have announced products. One is OwnCloud, which has an existing open-source file sync-and-share product with more than 400,000 users. The firm has launched two commercial offerings based on v3.0 of its community edition.
OwnCloud Business extends the core ownCloud Community 3 infrastructure and adds maintenance and support, an AGPL license, and has support for open source plug-ins.
OwnCloud Enterprise adds an ownCloud commercial license, a management console for easy deployment and management and enablement of commercial plug-ins.
The new products include any-time, any-device access to files and introduce sync clients for Linux and Windows, as well as mobile apps for Android and iOS. There is also easier management, support and maintenance subscriptions, plug-ins and commercial licences.
OwnCloud users can run their own file sync-and-share services on their own hardware and storage, use popular public hosting and storage offerings, or both. There don't seem to be any special security aspects of the offering and we guess the security comes from running the thing on your own servers.
the second vendor, TeamDrive, which we first covered in March has announced TeamDrive 3.0 for iOS, which delivers secure and private access to cloud data for iPhone and iPad business users. TeamDrive says it's "the world's only cloud synchronisation tool with a data protection seal of approval."
All data is "encrypted on the originating device before upload, preventing meaningful unauthorised interception. RSA-2048 encryption is used on invitations to share AES-256 encrypted files on any TeamDrive Space. The sum of its security features ensures that TeamDrive is Safe Harbor-compliant""
TeamDrive may be used with any choice of server: private cloud, public cloud, TeamDrive cloud or on-site; it's like ownCloud in that regard. A TeamDrive Android app will be announced shortly, with support for BlackBerry and Windows Mobile Phones following in the summer.
TeamDrive 3.0 for IOS is said to be in Apple's App Store – it didn't show up when I looked though. You can get it from a German iTunes site however. Accessing this from a desktop or notebook gets you a free IOS client app in iTunes which is downloaded to your iPhone or iPad when you next sync it.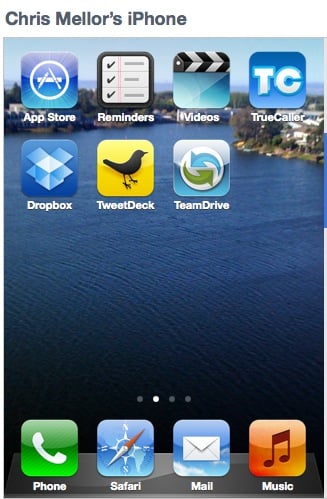 TeamDrive app on iPhone
Both ownCloud Business and ownCloud Enterprise are available now. Pricing for ownCloud Business starts at $999 a year ($100 a month) for up to 50 users. OwnCloud Enterprise starts at $15,000 a year (or $1,500 a month) for up to 250 users. ®
Sponsored: How to simplify data protection on Amazon Web Services