Chart topper
At 130g HTC One X is 5g lighter than the Galaxy Nexus and 10g lighter than the iPhone 4S. Yes it's taller and wider than the iPhone but it has a much bigger screen, so what do you expect? Unless you have the hands of a child, the size is no impediment to use.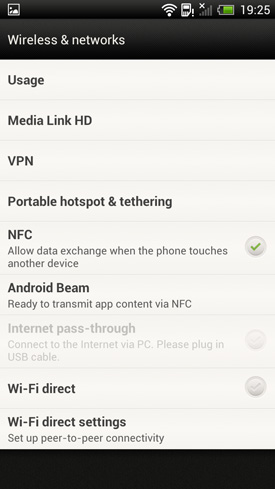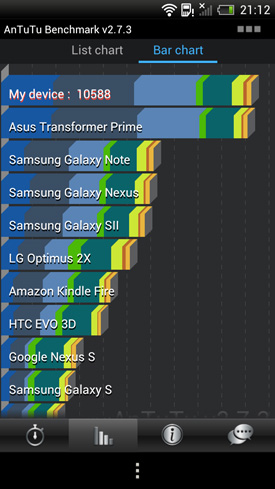 NFC options and a hotspot of a different kind – the AntuTu score
Wireless connectivity is bang up to date with Bluetooth 4.0 and NFC accompanying the usual (2.4GHz only) 802.11n Wi-Fi. At the moment, the first two are more about future-proofing than anything else but better to have them than not. Oh, and if you're inclined to use the HTC One X as a PMP with a Bluetooth headset, it also supports AptX audio coding that's claimed to deliver an output as good as a wired signal.
With that Tegra 3 chip you'd expect this handset to go like the blazes and you'd be quite right. Just like the Asus Transformer Prime the HTC One X returned an AnTuTu score of over 10,500 and runs almost supernaturally quickly. The UI is supremely slick.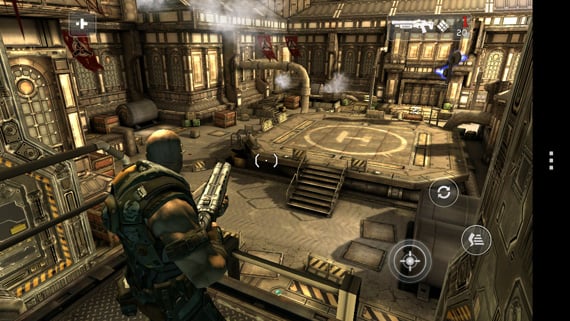 Shadowplay running at 720p
The One X's ability to run 3D games like Shadowgun and play 1080p video in any and all formats is so all-encompassing it's easier for me list the things it can't do. Which is nothing. And, boy oh boy, do games and videos look good on that HD screen.
Is the display better than that of the Samsung Galaxy Nexus? Tough call. The Samsung OLED manages a better absolute black, but colours look more natural on the HTC's IPS LCD panel. Both are bright and have very robust viewing angles.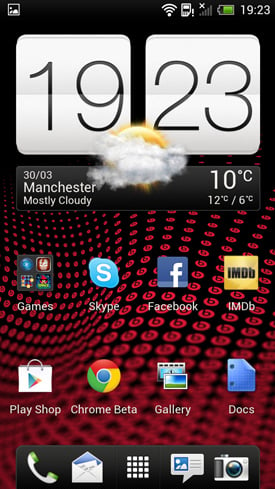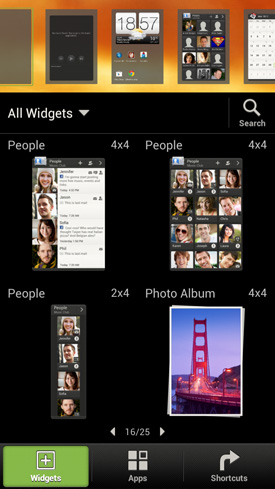 Home screen and 25 pages of widgets
Enough has already been said about Ice Cream Sandwich – including by yours truly – and like it though I do in vanilla form, HTC's Sense 4 does make a case for itself. There are widgets aplenty and integration with Evernote, SkyDrive and Dropbox as well as the usual social and photographic suspects. One X owners also get an extra 25GB of Dropbox storage free for two years.