This article is more than 1 year old
The iPad 3 would make me so horny...
...if it wasn't so sucky
Something for the Weekend, Sir? In my Dad's generation, middle-aged men of means would buy new cars at the end of every July because that's when new licence plates came out. Their old cars would be traded in as part-exchange, sold to third parties through classified ads, or passed magnanimously to relatives.
This was regarded as civilised and financially prudent.
My generation queues up outside Apple stores every spring to buy the latest iPad. Apparently, this makes us gullible and stupid.
But you know what? This time, we are.
The iPad 3 sucks big time. It sucks big stonking ones. It sucks flaccid ones. It sucks so much, it has to buy Listerine by the gallon.
And this comes from someone with a shameless history of leaping upon Cupertino's latest, time and time again. I began with a Mac SE/30 and moved on to a IIsi the very week it came out. I once changed jobs just so I could work on a IIfx. I spent 1994 penniless in France with a wife and infant but still found my way to buy a new Quadra. I bought Mac clones when they were fashionable, then switched to a Quicksilver Power Mac when 'mirror-shiny' was the in-thing.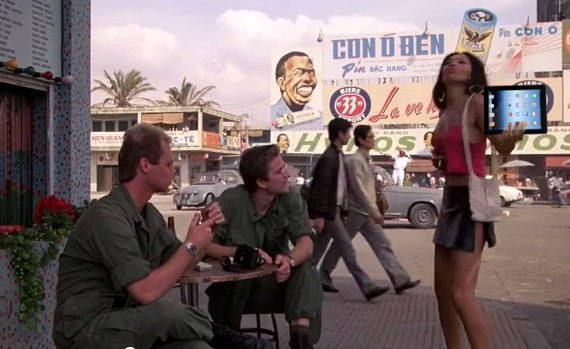 'New iPad make me feel soooo hooorny... You want good time tablet?'
Apologies to Stanley Kubrick
I even wrote for MacUser magazine for the best part of ten years. I tested and reviewed the very first iMac as a world exclusive.
From one Apple fad to the next, I have surrounded myself with hideous translucent plastic, then white opaque plastic and now aluminium unibodies. In more recent years, I have bought iPhones, I have bought iPads.
Hell, I have even purchased Android gear - not to use but to see how it compared.
Then Miss iPad 3 saunters up, wiggling her hips, moaning: "Hey baby, you got girlfrien'? Me so horny. Me love you long time. Until next March."
I almost joined the horny hordes in ordering one online for launch day, then a little voice warned me to hold back. It also told me to warn you of the apocalypse on 14 May and sacrifice anyone wearing green below the waist but I have pills for this.
I waited, watched and borrowed. And oh dear, Miss iPad 3. You sucky-sucky.
You see, what I find so appealing about hand-held technology is the relentless miniaturisation, increase in power and addition of functionality. Barely have I begun marvelling at one gadget when a smaller, faster, clever and - yes, I admit it - even cooler looking one goes on sale. I'm living in a sci-fi dream from the 1960s and I love it.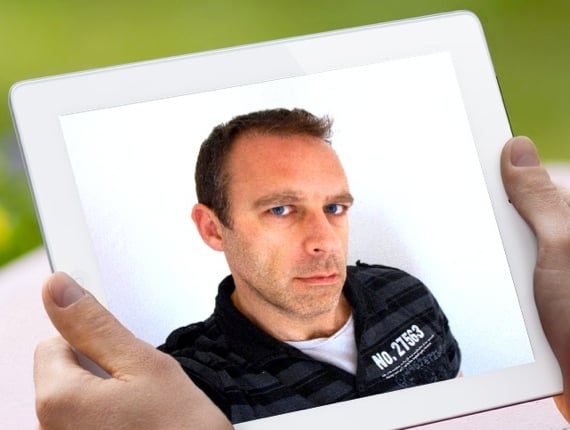 'For criticising Cupertino, Mister Dabbs... ten years'
The iPad 3 is an aberration. It is thicker and weighs more than an iPad 2, and its batteries don't last as long. It has the same memory at the same price points as before. It has 4G (hooray) that I can't use (oh).
It has the same buttons, the same operating system (we all got iOS 5), the same apps (we all got the free updates) and the same inability to get my kitten videos off the effin' thing without wasting an evening transferring them to a place where I don't want them to go while being forced to compress them to a quality I don't want.
"Ah, but the beautiful retina display!" you exclaim.
What, you mean the new display that sucks away all the extra power from the new processor as it goes down on the battery and sucks that dry too?