Spotify is launching a web widget that allows instant access to songs in its catalogue. As with SoundCloud, anyone can embed the Play button in their pages, from garden-shed bloggers to established web publishers. Only Spotify subscribers will be able to hear the song, however.
And through some inexplicable technical sorcery, the song will continue to play after the browser tab containing the widget has been closed. Who knows how that works* – perhaps the band pops down to your house? [Enough sarcasm – Ed.]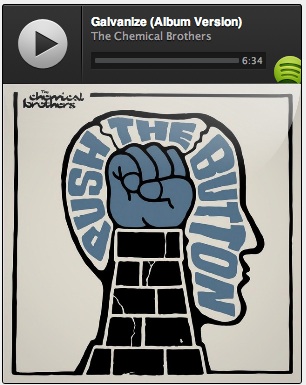 The terms of use prevent the song being used to promote smoking or other tobacco uses – Spotify is Swedish, remember – and certain other transgressions. All of which is probably covered by moral rights in any case, in those parts of the world where moral rights are recognised (the USA not being one of them).
The biggest instant access music jukebox remains YouTube. There's very little that YouTube doesn't have – thanks to its forgetful takedown policy – and lots that Spotify doesn't have.
You can find out more here. ®
Bootnote
*The Play button fires up the Spotify app. If you don't have the Spotify app, you'll be prompted to download it. Not really magic at all, then.