iOS App of the Week I thought that the recent one-two punch of Adobe's Photoshop Touch and Apple's iPhoto would have knocked out most of the competition from other photo apps, but Wondershare's PowerCam shows that the big-name boys don't have a monopoly on good ideas.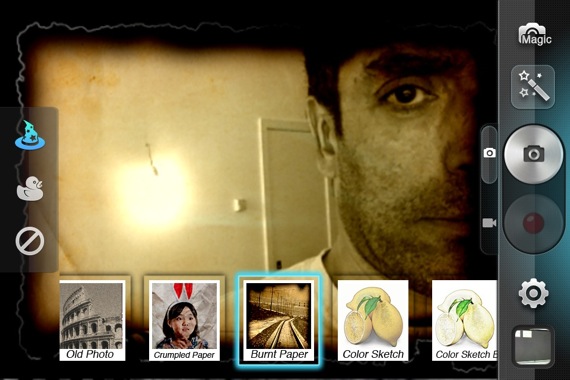 Pick your effect
At first glance, PowerCam looks like a fairly routine photo app with an unremarkable collection of filters and effects. These include standard filters, such as black-and-white, greyscale and sepia, as well as special effects, such as neon, poster colours and a hand-drawn sketch look.
These sorts of effects can be found in any number of photo apps, but PowerCam's big selling point is its ability to apply these filters and effects to both photos and videos in real time, as you are shooting.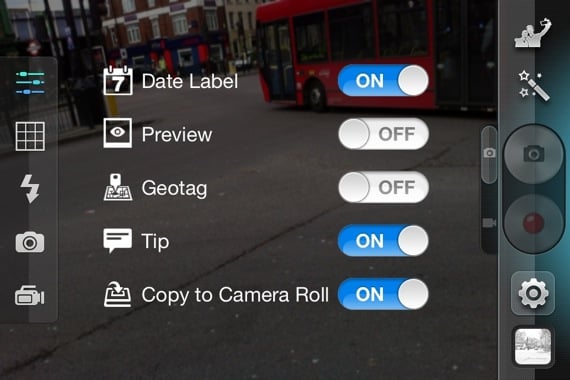 Location stamp your footage
Just tap the Effects icon and you'll see a row of effects running along the bottom of the screen. Tapping on any effect allows you to preview that effect on screen so that you can start to frame your shots while still being able to use standard iPhone features such as zoom, auto-focus and flash.
You can then just hit the Photo or Video button to start shooting, and your effects will be applied to your photos and video clips as you shoot.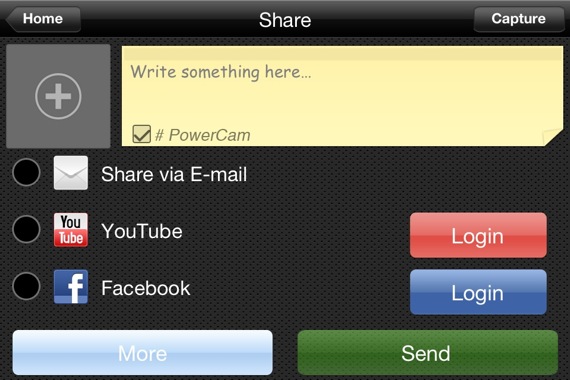 Share your snaps
It took me a little while to find my way around the not-terribly-intuitive interface, but I was impressed by how well PowerCam works. The results look good, although the app does have to lower the resolution for both photos and video in order to apply its effects in real time.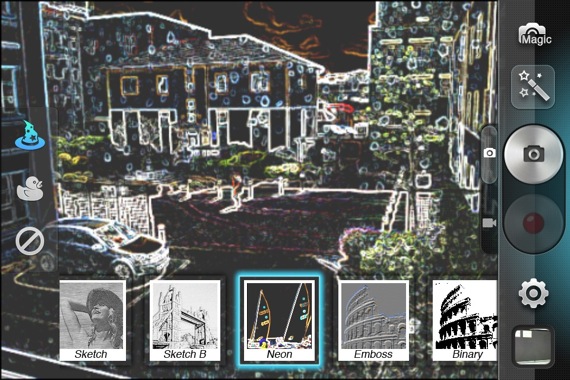 Effects include Neon...
The maximum resolution for photos is 1280 x 960, while video shoots at a maximum of 960 x 720. Admittedly, that's not making the most of the iPhone's camera, but it's fine for experimenting with various effects and then uploading the results to Facebook, Flickr or one of the other social networking sites supported by PowerCam.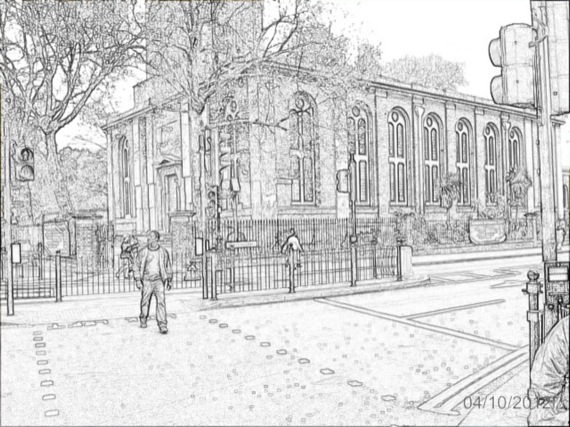 ...Sketch...
There are a few other interesting features as well. The Face Timer is a handy option that allows you to press the Shoot button whenever you want, but then uses face-tracking technology to pause the camera until it has a clear view of your face before it actually takes the photo. Colour Splash focuses on a specified point in the photo and dulls the colours around it in order to highlight that point.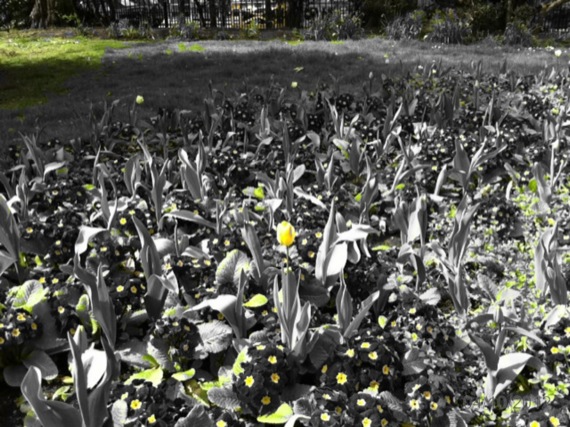 ...and Colour Splash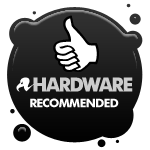 There's also an option called Tilt-Shift that I just didn't understand at all – but PowerCam is free to download and free of ads too, so I'm not going to complain about one wonky feature when the rest of it works so well. ®
We make our selection of the best iPhone, iPod and iPad downloads every Thursday. It you think there's an app we should be considering, please let us know.
More iOS App of the Week Winners

Taposé
TopWrite
Apple iPhoto
Photoshop Touch
Poynt

Wondershare PowerCam
A quick, easy - and free - app that applies effects in real-time as you shoot.
Similar topics