A functional Macintosh 128k prototype has been put up for sale on eBay, complete with rare "Twiggy" 5.25in floppy drive, original keyboard, mouse and power lead.
The only non-authentic thing here is that the seller, who calls himself 'Woz', isn't actually Apple co-founder, Steve Wozniak - a fact he's happy to highlight - but an eBay user from Canada attempting to squeeze $100,000 (£62,750) or more from the pocket of an eager fanboy.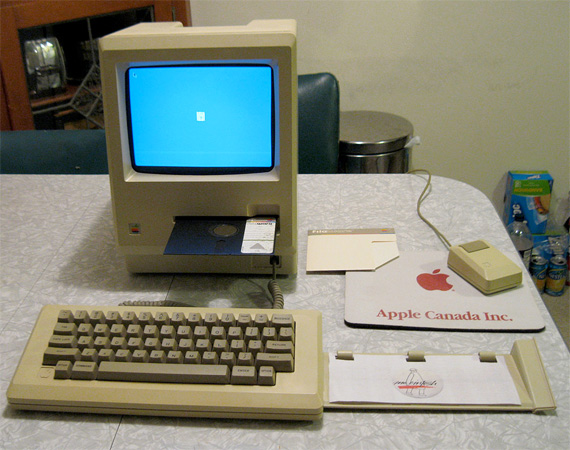 The prototype, which was created in advance of the computer's debut in January 1984, was acquired in a complete state and was not pieced together, 'Woz' claims. Several shots show casing signed by the original Mac team, parts clad with the scarce Mr. Macintosh icon and the original Apple keyboard prototype.
Its most unique feature is the Twiggy drive, though, as few still exist today, let alone one implemented in an early Mac.
The 5.25in, 871KB format, brought over from the Apple Lisa, was mooted for the Macintosh too, but due to a higher error rate with the drive, the budding company turned attentions to Sony's 3.5in version, which was added late to the design in 1983.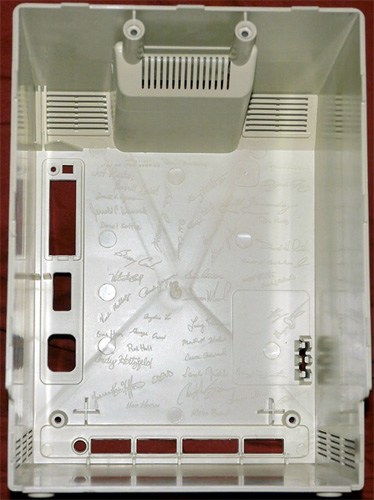 If you fancy getting your mitts on this early Apple prototype, reach into those deep pockets and place a bid. Aside from slight discolouring due to light exposure, the computer's in good nick. It has had no offers yet, though. ®