This article is more than 1 year old
Nintendo puts 3DS in the Louvre
Itsa me... Mona Lisa
Nintendo has bridged the gap between videogames and art through a partnership with the Louvre which will see visitors use 3DS consoles as an interactive tour guide.
Parisian holidaymakers and anyone popping along to the museum for a glimpse of Da Vinci's Mona Lisa, now have the option to take Ninty consoles with them for an in-depth look at the wonders on show.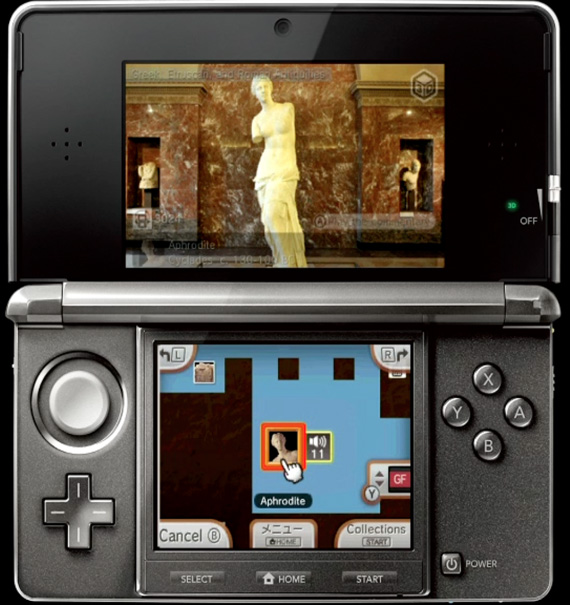 As well as providing audio guides, historical facts and directions to must-see exhibits, the console delivers full 3D views of sculptures on its stereoscopic display. Not that that's necessary when you're stood right in front of the real thing.
But next time you're in Paris, why not take a trip to the Louvre and make use of the Nintendo 3DS consoles on offer? Looks rather off the wall if you ask me.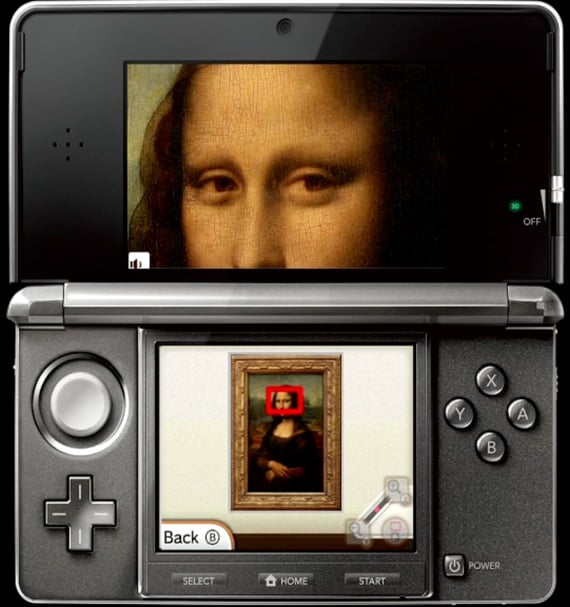 Alternatively, pop over to one of London's Tate museums along with these newly-designed alternative tour guides.
Created by protestors rallying against the museum's connections to BP, the free audio downloads cast artwork in a new light and gives reasons why their creators would prefer to keep distance from multinational corporation sponsorship. It's evil don't you know? ®