Gizmo Week

There can't be many Reg Hardware readers who don't have a home network. In fact, these days you'd have to look hard indeed to find an ISP that sells its connection as strictly single PC only and just tosses in a USB modem rather than some sort of router.
A decade or so ago, just about any network would do. My flat still has thin Ethernet taps in some of the rooms, not to mention the serial cable for a long disused Wyse 50 terminal in the kitchen. The network connection was a 64Kbps kilostream and, since people didn't tend to turn up with laptops and phones that they wanted to connect to the internet, it worked just fine.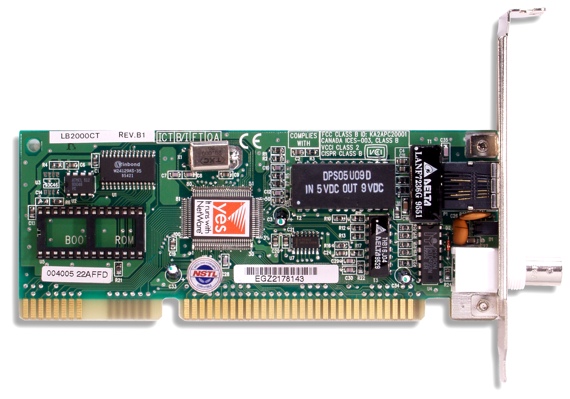 NE2000 cards, like this one from Arbor, were once all the rage
Now, though, with some broadband services boasting download speeds that can knock an NE2000 card into a cocked hat, not to mention streaming media in the home, and an ever increasing number of connected devices, from VoIP phones and iPads to security cameras and set-top boxes, it's worth putting a bit more thought in to how you can make the most of your home network.
Wireless wonders
For many people, a wireless network is essential, partly because the lack of wires makes it much more acceptable to those with inclinations towards neatness, but also out of necessity, with many devices having no other way to connect them. Where once my flat just had a couple of computers connected to the net, now there are over 20 devices, not including kit belonging to the neighbours, who I allow to use my network too.
With so many ISPs giving away wireless routers with their broadband, congestion is starting to become a real problem for Wi-Fi users in some areas. In one Amsterdam hotel I visited, 22 different networks were visible from my room. I can see dozens from my desk here at home.
The more networks on a given channel, the more time each will spend communicating with the others and giving them space to send and receive data.
Most Reg Hardware readers will know that you can change the channel on your basestation to find a less busy one. But with each Wi-Fi channel overlapping the two on either side of it, and only 13 channels to choose from - or 11 if you live in the States and some other territories - you're still going to suffer from congestion caused by too many networks operating in a small area.
With broadband top speeds now easily capable of outperforming an 802.11b connection – and sometimes even an 802.11g network too – even without congestion, many of us will need to take remedial action.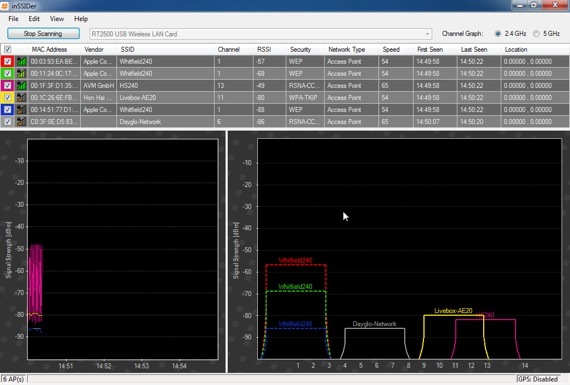 Tools like InSSIDer and iStumbler will help you pick a less congested Wi-Fi channel
Modern routers often have an 'automatic' channel setting, which should find the best channel – but it's worth remembering that it's only checking at the basestation. It's well worth using a tool like InSSIDer or iStumbler to see what other networks are active in the places you'll actually be using a laptop or other wireless devices.
Similar topics