Dual Mode
All that can still leave you with poor performance – stuttering online video, sluggish file transfers, or complete signal drop-outs. The best advice for many is to flee the clogged 2.4GHz band used by most Wi-Fi equipment and head for 5GHz band, which – so far – is relatively clear, and you'll get much better performance with 802.11n 5GHz kit, on the whole.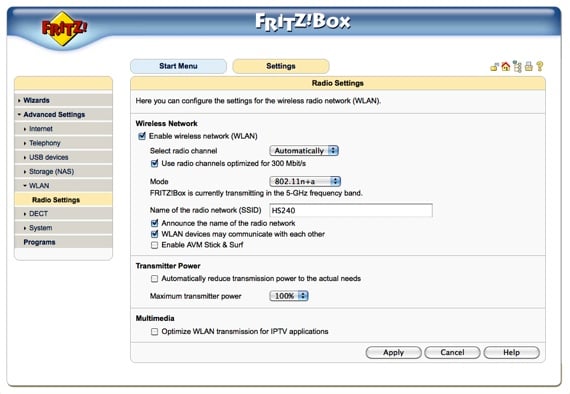 The 5GHz band will give you better performance, but I recommend using the 2.4GHz too
There's one problem with that, though: it may be fine if you want to connect a brand new laptop or an iPad, but lots of other equipment still doesn't work at 5GHz, only at 2.4GHz. That means you'll need a wireless router that can operate on both frequencies simultaneously or, alternatively, two separate networks. If you want to be able to access everything from any device, a dual-mode base station will be the best solution.
The other advantage, of course, of going 'dual band' is that the connection to your 5GHz devices won't be slowed down by those devices that have to operate in 802.11b and g modes. Unless all your devices are operating in 'g' mode, the network will slow down to 'b' speeds anyway.
It's worth looking, too, for models that have a guest network option, such as Apple's latest iteration of the Airport Extreme and kit from D-Link, Netgear and others. These will ensure that visitors can connect to the internet while they're in your home but can't, for example, go rummaging through the contents of your nas box.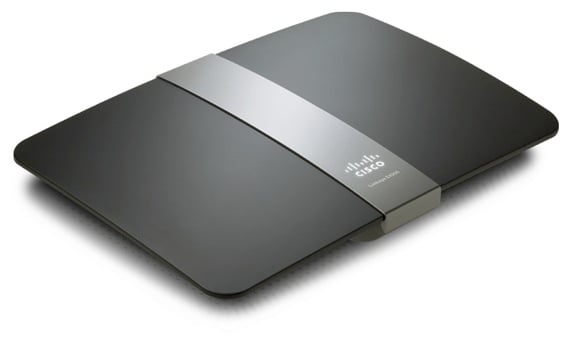 Many modern routers, like the Linksys E4200, operate 2.4GHz and 5GHz networks in parallel
If you have a large home, or one with walls that aren't particularly friendly to wireless, frequency and channel changes or separate networks for slower devices still may not solve your problems.
Not spots
Gigabit Ethernet would have seemed overkill a few years back, but these days there are sound reasons for using it in at least a few parts of your network. If you have a nas, for example, and backup your computer to that, or need to shift around large video files, it'll be much better than 100Base-T.
A wireless connection may be fine for backing up day to day, for example, but if I'm backing up 70GB of photos, it's a lot less painful using Ethernet. Some readers might also think of using the 'Jumbo frames' option if it's present on their nas, though it's unlikely to make as much of a difference on modern equipment as it used to. There's a great article here explaining why that's the case.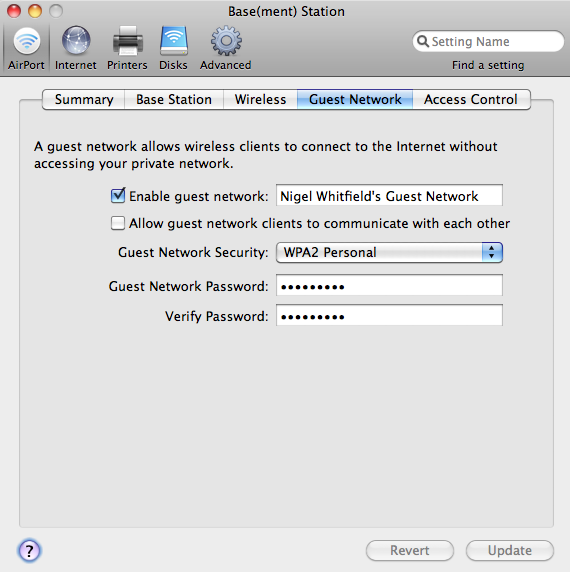 Many basestations, such as Apple's AirPort Extreme, let you run a separate network for guests
Mac users wanting to reap a real-world benefit should try using AFP with their nas, rather than SMB. Different protocols have different throughput efficiencies.
Similar topics