Mains course
Of course, Ethernet cabling draped around the skirting boards isn't a look that everyone can pull off, and few of us will have the opportunity to rewire a home with Cat 5e or 6 cable to every room. For many – and despite the inevitable outrage from radio hams – the best way to extend the reach of your network is to use powerline networking, of which the most widespread version at the moment is HomePlug AV, with a quoted speed of 200Mbps equating to around half that in practice.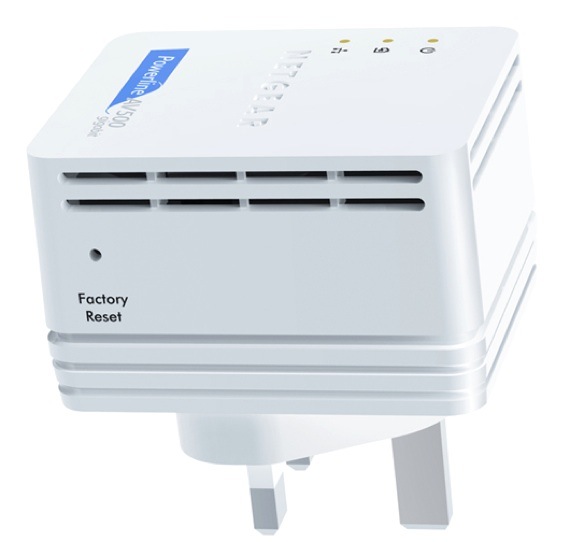 HomePlug AV now encompasses 500Mbps adaptors
There are also 500Mbps and 1Gbps variants too, though while both will communicate with 200Mbps versions, the 1Gbit and 500Mbps units can't talk to each other. Gigabit powerline effectively has a 200Mbps HomePlug AV unit bolted on to allow interworking.
A few years back, powerline adaptors were largely confined to plug-in units with a single Ethernet port. While that still accounts for the bulk of what's available, there are now more multi-port adaptors, giving you three ports on a single unit, for example.
Solwise now has a replacement wall socket, which provides a single 13A outlet together with four Ethernet ports, providing a 'built in' look that will please the house-proud. With many living rooms now having games consoles, media players, and connected TVs, it's a neat way of providing a decent number of connections.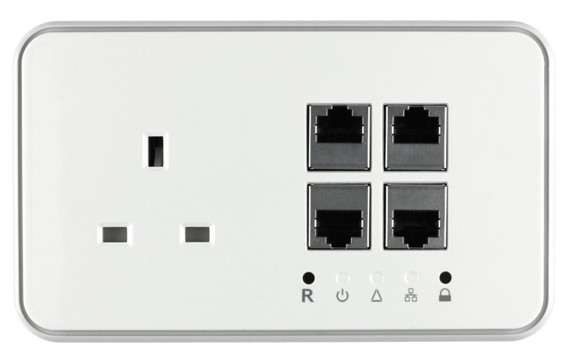 Solwise's Net PL 200AV Wall 4PE integrates an powerline adaptor and four-port switch into a mains plate
What I'd still love to see, though, is a unit that provides power over Ethernet too, making it simple to turn any mains outlet into a VoIP telephone point, for instance.
Point of entry
If you're trying to improve your home network, it's probably also worth considering your router too, and perhaps even your ISP – sometimes a change of the latter will necessitate the former, as when my ADSL changed from a BT-hosted to a C&W-hosted service, and my old Zyxel router refused to work reliably, while a new Draytek Vigor 2820 has been rock solid.
A new router may also give you a faster switch at the heart of your network, with Gigabit ports rather than 100Base-T, and extras like an improved firewall, or VoIP for those brave enough to make the switch.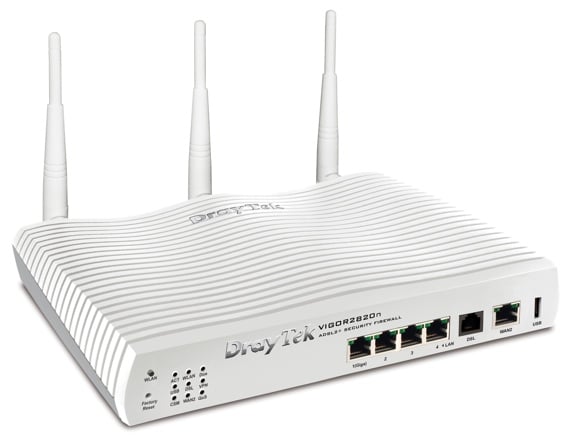 Plenty of geek-friendly antennae, ports and LEDs: Draytek's Vigor 2820
If you're thinking of changing ISP, perhaps to take advantage of faster services, it's also worth looking around at some of the smaller companies, where you're more likely to find options such as fixed IP addresses at no extra cost – useful, if you want to port your phone line to SIP, for instance – or IPv6 support.
The right solution for any network will, of course, depend on what you want to do with it. If I had to pick one thing to do, I'd use 5GHz wireless for those devices that can handle it, and keep a separate 2.4GHz network for slower devices and guests. ®
Similar topics