This article is more than 1 year old
Laptop computers are crap
Time to flush them away
Something for the Weekend, Sir? Occasionally, the crumbs scavenged by the Dabbs clan are supplemented with purchases from a local food emporium, the expenditure being partly funded by product reviews that I submit to El Reg.
El Reg, by the way, is a real person in a kind of virtual concept common to all omnipresent beings. The last time I was granted an audience, he/she/it/they was having his/her/its/their long white wise beard™ serviced.
"Minion," he addressed me, using my casual moniker to demonstrate intimacy, and slightly raising his venerable chin to provide better access for the team of British Gas engineers on the scaffolding below, "try not to lose favour by upsetting advertisers unnecessarily."
Staring deep into his face to determine his mood - which is no easy thing when you are prostrate on the bottom step in the throne room - I naturally sought clarification of this ambiguous instruction.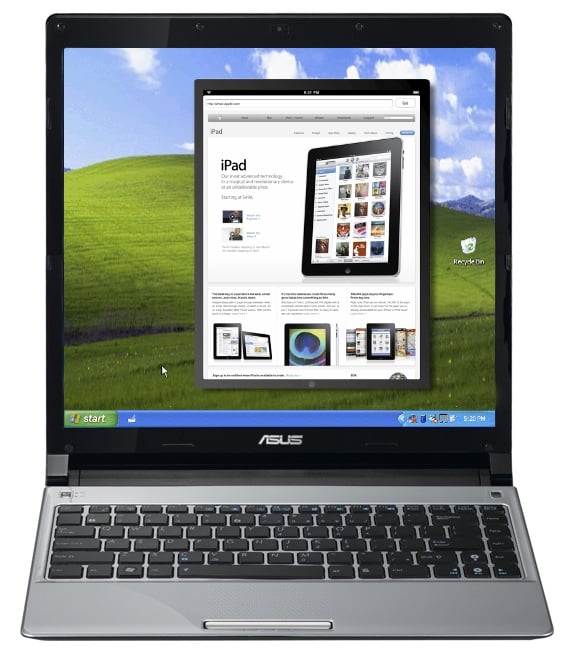 Mr Dabbs' ideal laptop screen?
"Does my lord mean that I should not upset advertisers in order to not lose favour, or that I should upset the advertisers in order not to lose favour?"
Unfortunately, I never heard the wise one's response as it was drowned out by the clanking of my chains as I was pulled - rather harshly, in my opinion - back to the anteroom, ritually roughed up in the traditional manner and deposited outside on the pavement next to one of the several ornamental cement mixers still adorning London's Leicester Square.
None the wiser, and at the risk of doing "a Ratner", I would like to tell you why I think laptop computers are crap.
1. The screen isn't big enough for real work
To be fair, laptops, just like smartphones and tablets, are great for accessing online information, playing games, watching BBC iPlayer, checking Facebook and so on. In other words, they are perfect for consuming digital content. They are not so good for creating content. Last week, I mentioned that I sometimes work on iPad app-based magazines, and let me tell you how frustrating it is to be unable to preview - let alone design - a portrait page on a laptop at actual size. To be able to do this, I'd need a vertical resolution of 1024 plus another 60-or-so pixels to accommodate the software's title bar, etc.
I look around me and I see IT colleagues hunched over piddly little laptop displays, trying to make sense of massive spreadsheets, long documentation or endless database reports 15 lines at a time. They open PDFs and have the choice of viewing it one quarter of a page at a time legibly or one page at a time illegibly.
Surely the answer is to plug in an external monitor. I agree, and this simply confirms my opinion that laptop displays are too small.
Back at home, I enjoy a user-friendly 2560 x 1440 pixels on my desktop computer, extended by another 1600 x 1200 pixels on a second display. I am considering attaching a third display. Anything less is unworkable.
Personally, I blame Adam Osborne for basing the world's first portable computer on the world's smallest oscillscope. But then he was an IT journalist and, as you know, such men are not to be trusted.
2. There's no numeric keypad
I happen to like extended keyboards and I use the numeric keypad all the time. Well, not all the time, obviously, because that would mean I'd only be typing numbers, but you know what I mean.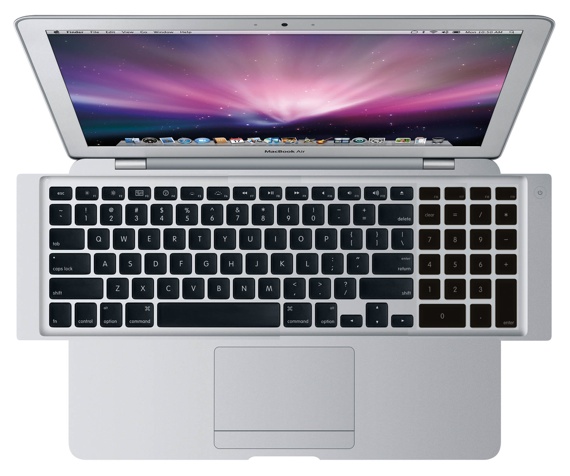 Something like this, sir?
I also use the big, friendly PgUp and PgDn keys, and Home and End. Lots of my programs use these in combination with modifiers to do additional things, but these become tricky or unavailable on a laptop because I already have to use the Fn key modifier in order to get the basic paging function to work in the first place.
One combination, as applied on a laptop, would involve holding down four keys and pressing a fifth. This is the computer equivalent of a Masonic handshake. It's a good job I took cello lessons as a child otherwise I'd have broken my fingers by now.
Oh, and wireless keyboards are just as bad, for the same reason. Hooray, I can type without cables! Hooray, half my keys are missing!