Lifemax Dreamate Sleeping Aid

If blocking out background noise isn't enough to help you sleep, try the Lifemax Dreamte. You strap it to your wrist and it uses acupressure points there to help you relax. It's designed for anyone who has trouble sleeping due to stress, jet lag, or just a brain that won't stop working on over-drive. It's micro-vibration (quiet at the back) motor gently massages the pressure points, easing away the stresses and strains of the day and helping you slide off into a good night's rest. How long you'll stay asleep with this attached to your wrist is another matter.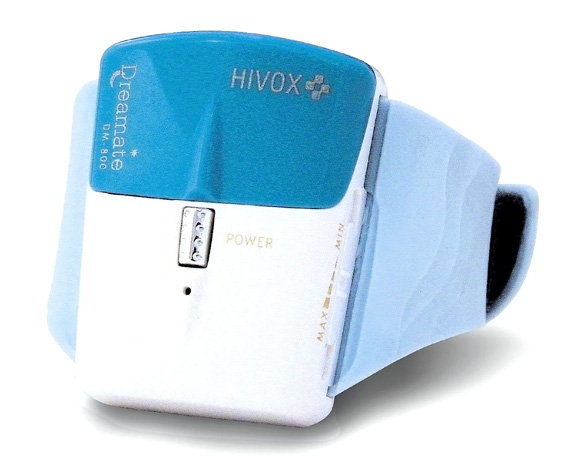 Lightsleeper

The idea of looking at a light in order to help you fall asleep may sound ridiculous. Actually, it does sound ridiculous. Yet it works apparently, if you believe the research conducted by the makers of this gizmo. The Lightsleeper (see what they did there?) projects a light onto your bedroom ceiling, you then lie on your back and watch it as it moves in a circular motion above you. The idea is that by following the light, rather like a hypnotists watch, you focus on that rather than whatever's keeping you awake, thereby relaxing and drifting off to sleep.