Philips Wake Up light HF3480

Everyone likes being woken at 6am on a Monday morning by a shrieking alarm, right? No, me neither. This Philips Wake Up light is much kinder to your eyes and ears. Set it for when you want to wake and it will gradually brighten, simulating the rising sun and waking you gently. There's a built-in radio alarm too, which fades in softly, hitting full volume at the allotted alarm time. It's particularly good for those dark winter mornings when the real sun is still hiding well below the horizon and the thought of getting up in the dark is just too intimidating to contemplate.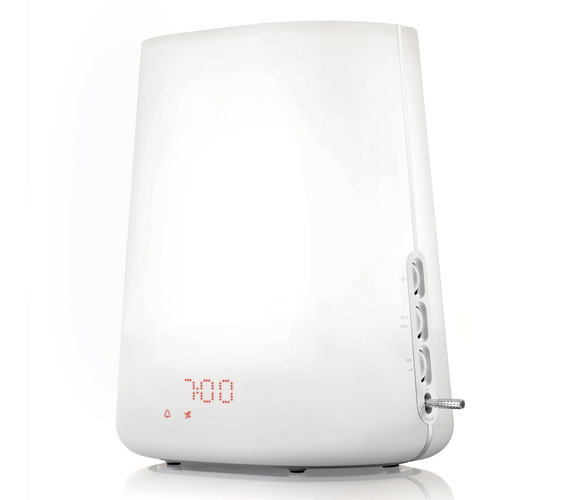 Sleeptracker Elite

The problem with traditional alarms is that they go off at the same time every day regardless of where you are in a sleep pattern. It's fine if your sleeping lightly but horrible if you're in a deep sleep. The Sleeptracker Elite monitors your sleep patterns and wakes you at the optimum time 20 minutes either side of your set alarm time. You can choose to be woken be a chime or a gentle vibration. And there's a snooze button too, though I'm not sure that's a very good idea, it's far too tempting.