This article is more than 1 year old
Panasonic PT-AT5000E LCD projector
Fully loaded home Hollywood
Review Panasonic has notched up some memorable firsts when it comes to home cinema projection. Not only was it the first brand to introduce a native 16:9 widescreen model, it led the way with Full HD too.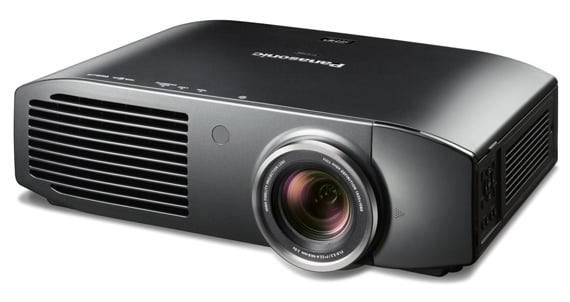 Putting on a display: Panasonic's PT-AT5000E
Its latest cineaste offering, the PT-AT5000E (known as the PT-AE7000E Stateside) doesn't mark any such milestones, but it is the company's first 3D compatible projector. It's also Panasonic's best home cinema projector to date.
Its outstanding performance is in no small part down to the high speed LCD panels used within. Driven at a dizzying 480Hz, their high refresh rate, combined with proprietary overdrive technology, delivers crisp, nuanced pictures and pretty much puts paid to lingering 3D crosstalk.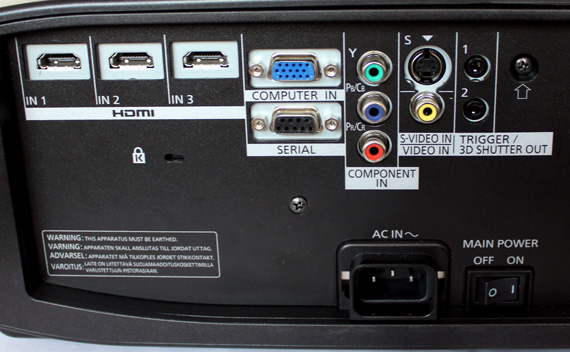 Alas, no DVI nor DisplayPort interfacing, but for home AV kit it has all the right connections
Beneath the lid is plenty of new technology. Picture processing is handled by a freshly-baked dual core IC, while the optical block is now capable of extreme dynamic contrast (quoted at 300,000:1) and 2,000 lumens of brightness.
This dazzling output serves 3D particularly well, as Panasonic's glasses are notoriously absorbent. Even filtered by aggressive active shuttering, images appear well balanced. Watching 3D on this projector is actually a brighter, more entertaining experience than donning goggles at the local multiplex.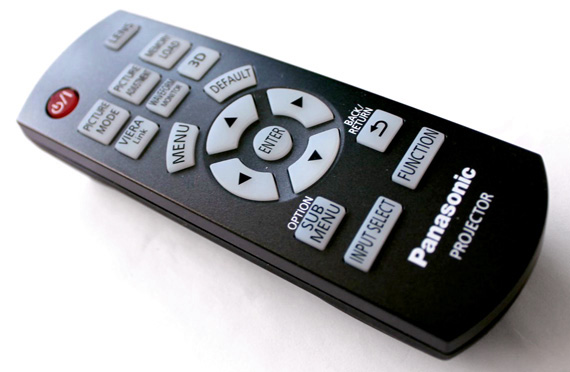 Backlit remote
Sure, you can find crosstalk if you look hard enough, but for real world viewing it delivers remarkably crisp 3D results. Avatar – still one of the best looking stereoscopic Blu-rays available – is CBeebies clean, and even difficult discs such as Monsters vs Aliens appear largely free of ghosting.