This article is more than 1 year old
Hunters 2
Stand-up fight - or another bug hunt?
iGamer Turn-based tactical role-playing games seem ideally suited to touchscreens. Their top-down or isometric graphics go easy on mobile processors, their measured, methodical gameplay never asks too much of limited control inputs and, perhaps most importantly, their short challenge and reward cycles provide instant dopamine gratification during short train commutes and sneaky five-minute bog breaks.
No wonder, then, that the genre is enjoying a renaissance in the fondleslab era.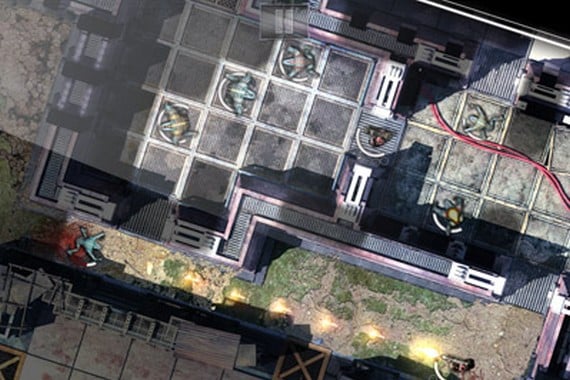 Close encounters
But it's not just about venerable JRPG stalwarts such as Final Fantasy Tactics and Crimson Red Saga discovering new audiences, or Battle Academy finding a spiritual home, it's also about the success of brand new titles, such as the excellent Call of Cthulhu: Wasted Land, and now Hunters 2, Rodeo Games' sequel to its 2011 sleeper hit.
No matter if you missed the original. Peel back the distinctive future sci-fi setting, combat shotguns and aliens, and Hunters 2's mechanics are, like its forerunner's, instantly recognisable to anyone familiar with the genre. It's an extremely competent tactical RPG - one with real strategic depth - but it's also highly generic.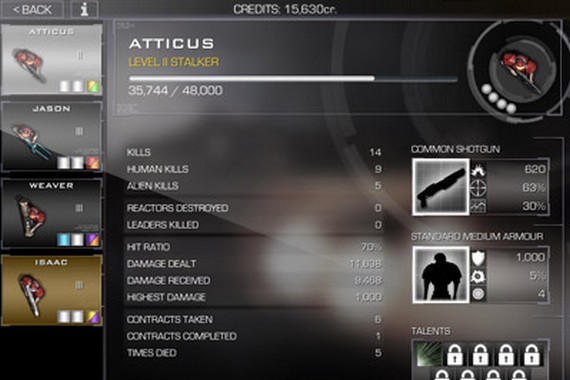 Level pegging
In terms of longevity, the Daily Contracts mode still provides the game's backbone, with it's seemingly limitless stream of combat vignettes, but this time its joined by a new campaign story mode. Although on the brief side, it's a fairly enjoyable romp about space mercenaries, hostile aliens and double-crossing mega-corporations – one which adds a welcome additional motive above the core loot-and-grind collectathon of Daily Contracts.
The missions themselves are fairly generic - protect scientist, hunt alien artefact, defend outpost - but intelligent level design and enemy scripting provide a stern strategic test. This is no casual game.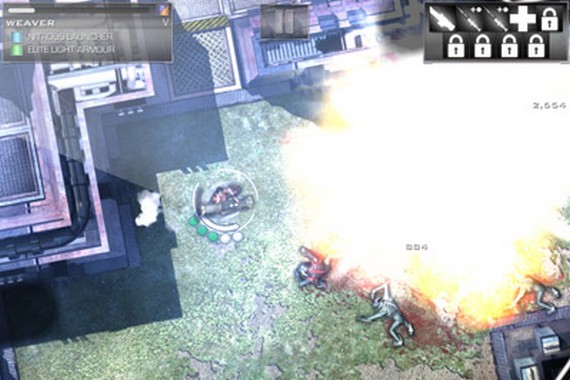 Bazooka joe
Simple turn-based attrition virtually guarantees your quick death against formidable enemies, demanding Chess-like levels of foresight and well-balanced aggressive and defensive tactics to succeed.