Unemployed offered money to watch grass grow
Indolent 'Automatic Lawnmower Supervisor' sought
Those among you who believe it's your human right to be paid to "read, tweet, surf the internet, check your email and sunbathe" should get your lazy arses into this job, which is offering hard cash to someone to do just that.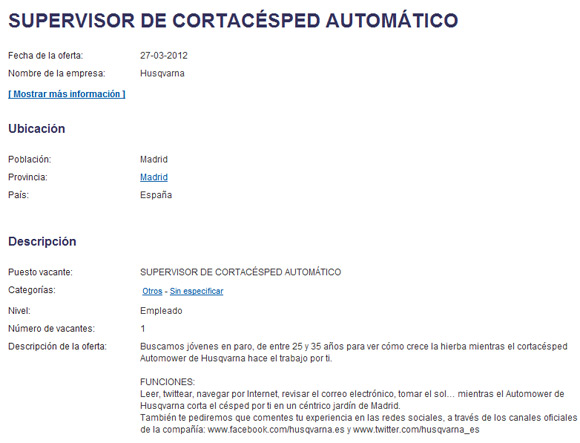 For those of you not au fait with the Spanish lingo, Husqvarna is looking for a Madrid-based "Automatic Lawnmower Supervisor", aged between 25 and 35, and capable of the demanding task of "watching the grass grow while the Husqvarna Automower does the work for you".
The successful candidate will be expected to do some work for the €1,800 to €2,100 (£1,400 to £1,700) on offer for a month's contract, including sharing his or her scintillating lawnmower supervising experiences on Husqvarna's local Facebook presence.
El Reg got in touch with the company's press office to see if there was any scientific benefit to humanity in this exercise in dossing about, but they haven't as yet got back to us. We reckon this is because we mentioned our own project, which certainly poses a major threat to cyborg lawnmower manufacturers worldwide. ®