Product round-up As the weather starts to improve and the knobbly knees of British sun seekers start gracing the public eye, weekends away untangling guy-ropes and blowing up inflatable mattresses draws close. But the organic world of planet Earth is no safe place for a man of modern comfort, and taking a survival kit with you specifically for your gadgets isn't such a bad idea.
There's a plethora of suitable accessories and we couldn't include them all. Of course, you might want to mull over a pair of in-ear headphones, in-car accessories or even touchscreen gloves. Those who enjoy cycling trips away might look towards fitting a dynamo for charging devices on the fly. Rugged memory cards and other small toolkit inclusions are also ten a penny. The list goes on.
Either way, our smartphones need nurturing and shouldn't be forgotten when packing bags. Here's ten add-ons to contemplate.
BioLite CampStove

If you've left home without a battery boost and plan to hit the campsite with nothing more than a stove and a penknife, then perhaps you should consider upgrading your cookery apparatus to something more 21st Century.
The BioLite CampStove burns sticks, pine cones and other biomass fuels, converting the heat generated into usable electricity. So while you commingle various canned cuisines over your campfire, you can plug in your phone for a much needed juice boost too.
As they haven't quite hit the shelves yet, we've not had the opportunity to give one a go, but they're certainly a valuable camping accessory. Biolite isn't the only company pitching such a stove, either. The PowerPot Kickstarter project seeks funds for a similar saucepan-based version. Doesn't quite look as good, though.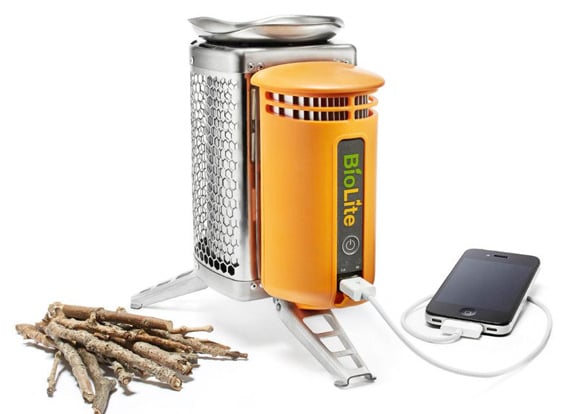 Price
$129 (£81)
More info
Biolite
Joby GorillaPod Mobile

Heavy nights on the campsite lead to shaky hands in the morning, which can be a problem when trying to get a steady shot of the wild animals grazing nearby. Packing a tripod for your mobile would have been laughed at a decade ago, but with Nokia touting resolutions of 41Mp and Facebook's acquisition of Instagram for $1bn, smartphone photography has become a serious matter.
The Joby GorillaPod has been holding it up for a number of years now, the company launching a version for smartphones after the success it achieved with its digital camera tripods. Attaching to a phone or portable player though either adhesive strips or suction cups, as well as to small cameras through a standard quarter-inch adaptor screw, it can hold your device steady from practically any awkward position.
Bend it, shape it, anyway you want it. Just make sure you pack it first.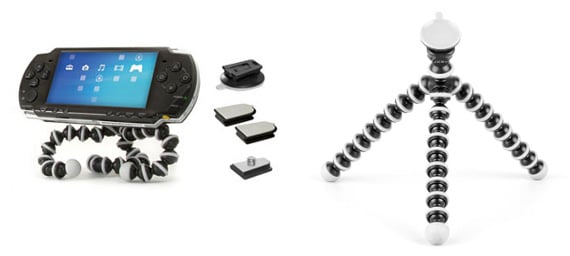 Price
£12
More info
Joby
Sponsored: How to simplify data protection on Amazon Web Services