This article is more than 1 year old
Hands on with the Nikon D3200 DSLR
Entry-level 24.2Mp shooter, anyone?
First look The great and the good were out in force at Nikon's London press launch this week of its latest entry-level DSLR, the D3200. Boasting a new 24.2Mp DX format CMOS sensor, the camera also bags an Expeed 3 processor – the same imaging engine featured on the Nikon D4, the company's flagship shooter.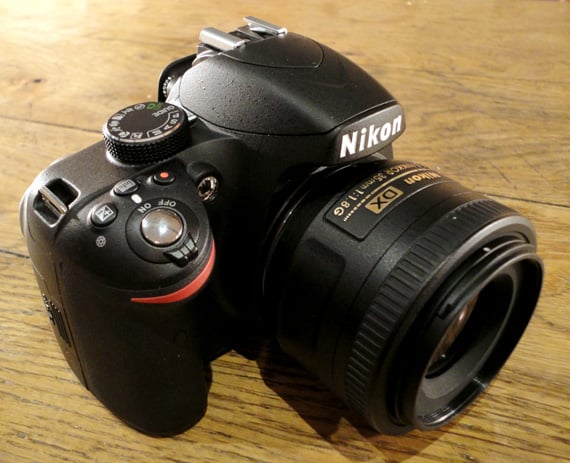 Indeed, with that kind of spec – which includes 1080p video recording – referring to it as "entry-level" smacks of understatement, but as Simon Iddon, Product Manager for Enthusiast Products at Nikon UK pointed out, the D3200 is "not a replacement but an addition" to the range, which retains the D3100 with the D3000 still available in select outlets.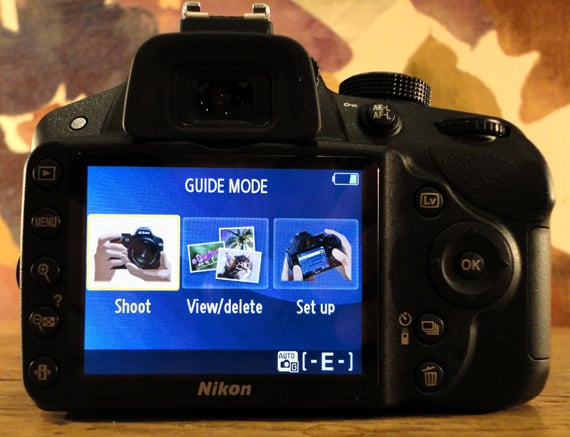 A distinguishing feature of these entry-level models is Guide Mode – an edutainment function that delivers in-camera tips on how to achieve particular photographic effects. Guide Mode, appearing in its third generation guise for the first time in the D3200, now shows visual examples – Assist Images – alongside the various options. In the Advanced operation menu there are further enhancements with new additions that make practical adjustments to functions such as white balance to redden sunsets.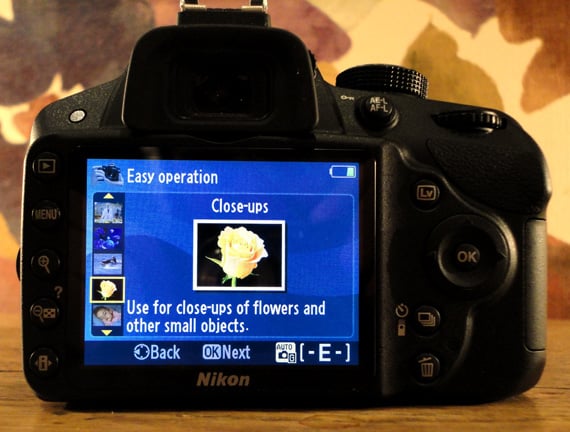 Evidently, Nikon considers Guide Mode to be a major attraction at this end of its range and has Akira Ezawa, 1st Design Dept manager at Nikon working on this model and evangelising its virtues to the press. This is the man who has been behind significant aspects of Nikon digital camera design since the D1 appeared in 1999 – a 2.7Mp DSLR that, when it appeared, would set you back around £4000, body-only.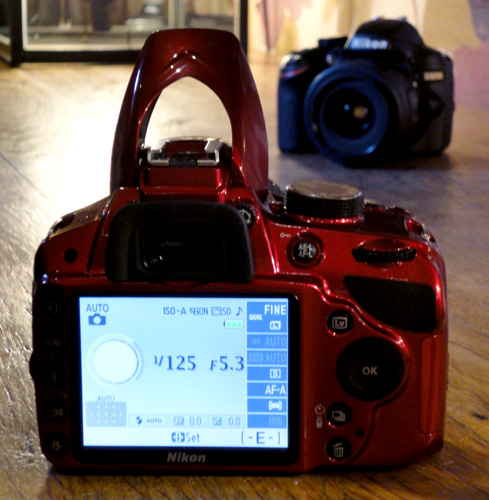 13 years on and we've cameras that assist in the creative process and these, as Ezawa put it, are designed to be "attractive to family users" and those who value DSLR image quality above compact camera convenience. Nikon has broadened its palette of user effects too, along with in-camera image straightening and cropping, tasks made less challenging on its non-articulating 3in, 921k-dot LCD screen.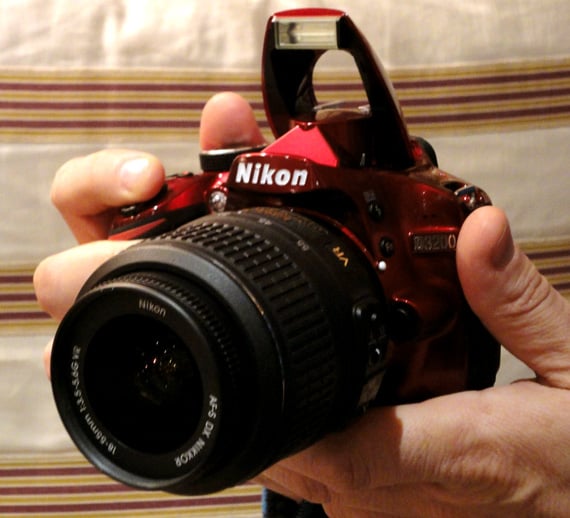 User aids aside, the D3200 has a 100-6400 ISO range, hitting 12800 in Hi-1 mode allowing for greater flexibility for low light shooting conditions, and a 4fps continuous capture rate. The 11-point autofocus is nothing out of the ordinary at this end of the market and it also features continuous, subject tracking and face priority focus modes for movie capture. Talking of movies, the D3200 has a dedicated video record button but just a mono built-in mic. However, it will record in stereo with Nikon's ME-1 external mic and there's a mini HDMI output too.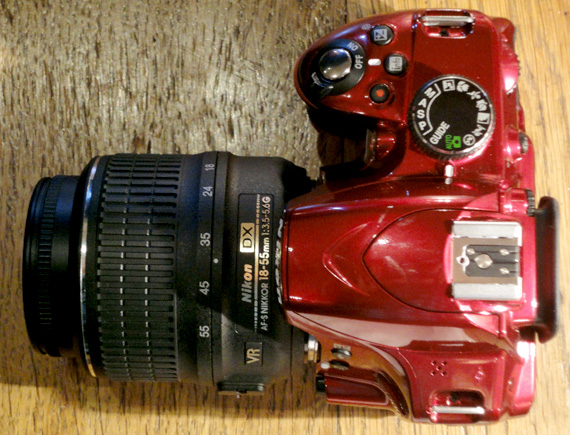 Currently unique to the D3200 is the WU-1a Wireless Mobile Adapter, an optional accessory that received a barrage of questions at the event. This 802.11b/g device takes power from the camera and enables images to be sent directly from the camera as e-mails, postings to social networks or even back-ups to other gear.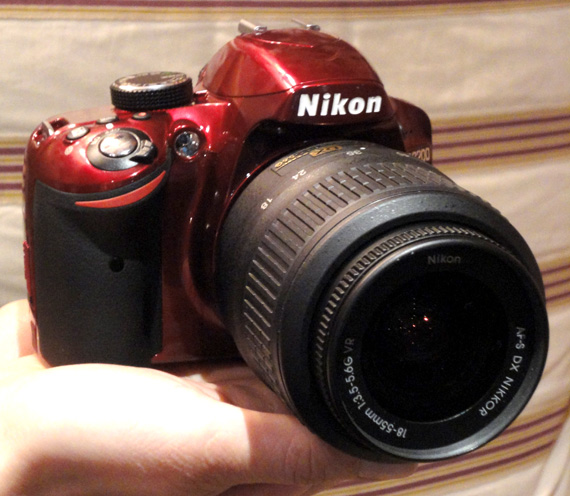 Indeed, there's an app that allows image transfer to Android devices with an iOS version in the works for later this year. Apparently, shuffling pics over Wi-Fi takes around 10 second per image. The camera is good for about 500 shots but Nikon was rather coy about how hard the WU-1a hits battery life, advising that you turn it off when transfers are complete – alas there's no DLNA support. And if you want to test the battery still further, there's the GP-1 GPS adapter too, which the D3200 supports.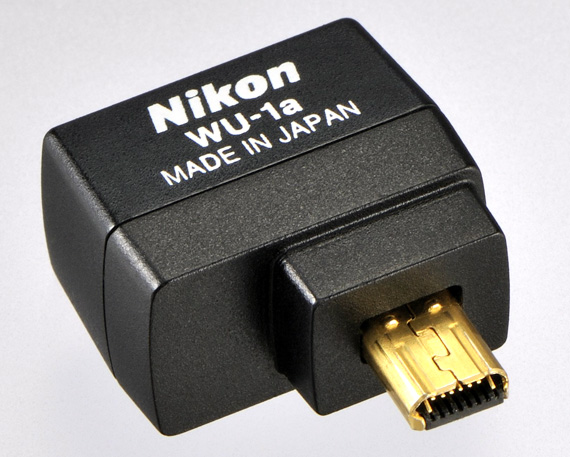 At the event Nikon also announced a new FX-format wide angle lens, the AF-S Nikkor 28mm f1.8G. This bright prime optic features 11 elements in 9 groups, is weather sealed, weighs in at 380g and will set you back £620 when it becomes available on 24 May.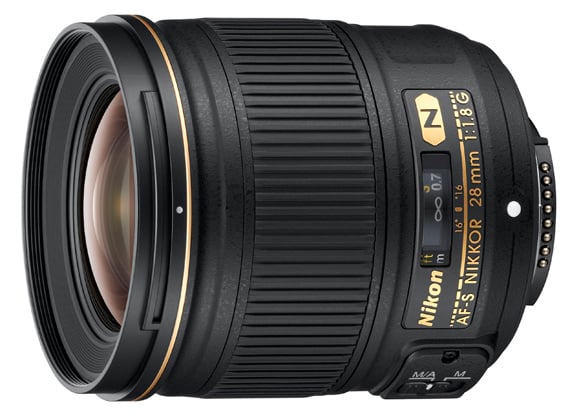 Due in mid-May, the Nikon D3200 in black is priced at £560 body-only or £650 with 18-55mm lens kit. Availability of the red D3200 has yet to be confirmed but it costs the same. The WU-1a Wireless Mobile Adapter will also be available mid-May at £55. ®