Sony 3D PlayStation TV to hit UK at last
Dual-view gaming inbound
It has been a long time coming, but Sony's 3D PlayStation telly has finally touched down in the UK, wetting the mouths of multiplayer gamers keen to get hands on the set's SimulView tech.
The function allows two users to play on the same monitor without the need for splitscreen. The 3D TV automatically grabs the top half of the picture signal, expands it to full screen size. It does the same with the lower half. Both full-size images are shown alternately. Two pairs of active shutter specs ensure the two players see only the image relevant to them.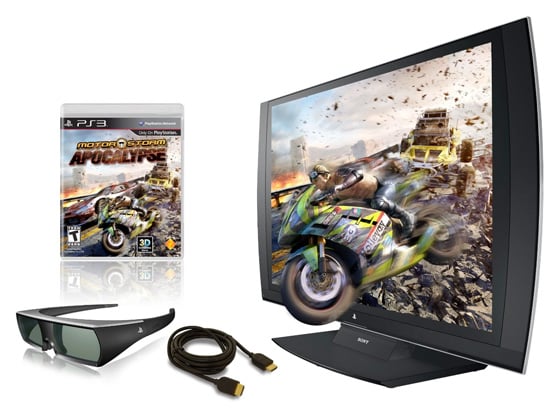 The 24in display, first revealed at E3 2011, was originally pegged for release later that year, but was pushed back in Europe for reasons unknown.
Interested punters who'd like to join the party can do so for £449 on Amazon, where they'll snag a PlayStation 3D monitor and stand, two pairs of Sony 3D specs and two compatible PS3 games: Killzone 3 and Gran Turismo 5.
With such high demand, Amazon will not be shipping further stock until 26 April, so if you can't wait around, hit up Toys R' Us online, or Shop Direct. ®