This article is more than 1 year old
Ten... Satnavs to suit all budgets
At the next roundabout...
Mio Spirit 687

Mio's range of Spirit satnavs is frankly overdue for an update. Yet the top-of-the-line 687 can still make a case for itself, not least because it's pretty decent value at around £150. The 5in 272 x 480 screen is bright, has good contrast and viewing angles and – for a resistive panel – excellent touch-sensitivity. It also comes with built-in Bluetooth and TMC traffic data.
A great feature of the Spirit 600 range is the pair of physical shortcut keys on the left of the screen. One takes users to the main menu while the other adds the current location to your list of favourite places. Not rocket science, but handy nonetheless.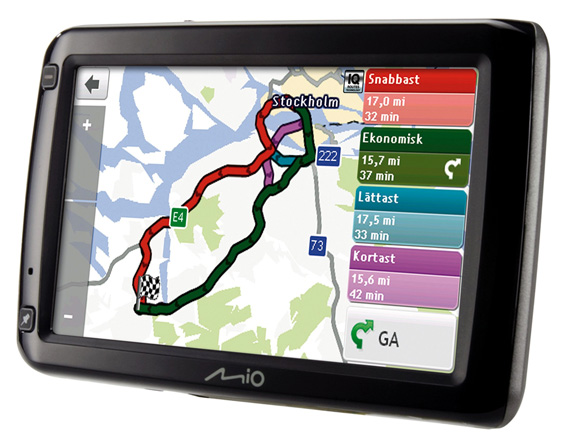 Reg Rating 80%
Price £150 (Europe Plus – 44 countries)
More info Mio
Mio Spirit 380

The entry level model of Mio's Spirit range suffers from a screen that could be brighter and a speaker that could be louder. The screen bracket is a bit on the bulky side too, and to separate it from the power cable requires a good old yank. Getting past those failings it's an easy device to use, thanks to Mio's Spirit interface.
It comes with TomTom-licensed IQ routes and something called LearnMe which modifies route suggestions based on your personal foibles. Also of interest to the occasional overseas driver is Mio's map rental scheme. For instance, if you find yourself in Italy you can rent a map for either £5 for 3 days, £10 for a week or £15 for the full month.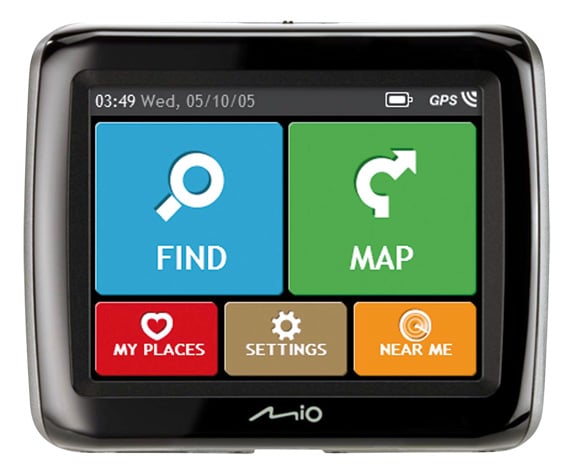 Reg Rating 70%
Price £70 (UK & Ireland)
More info Mio