This article is more than 1 year old
LG 3D phone revamp hits Europe
Guess what, it's lighter, slimmer...
LG continued to push glasses-free 3D tech onto European punters - but not Brits, apparently - today with the Optimus 3D Max, a slimmer, enhanced version of the company's first-gen 3D smartphone.
The LG Optimus 3D Max - revealed at MWC 2012 alongside the firm's Tegra 3-based handset the Optimus 4X HD - boasts a 1.2GHz dual-core processor running an Android 2.3 Gingerbread build.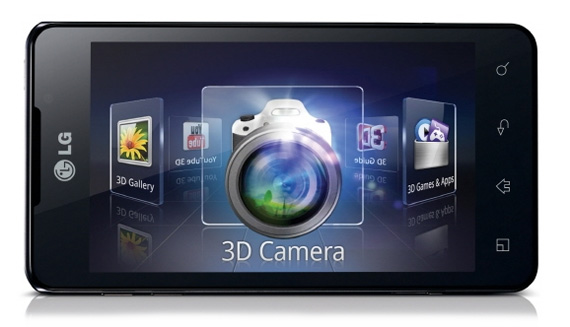 This is supported by 1GB Ram and 8GB of internal storage expandable by 32GB using Micro SD. DNLA and NFC support also boost the phone's spec.
As with its predecessor, the Optimus 3D, the handset packs a 4.3in glasses-free display and dual cameras for 3D filming. It is 2mm thinner and 20g lighter, though.
Extending three dimensional offerings with a new 2D to 3D conversion tool, there's also an HD converter for watching content on 1080p displays through an MHL cable, as well as a range finder, which calculates a subject's dimensions and distance from camera using triangulation methods.
The LG Optimus 3D Max hits shelves across Europe from today, although UK pricing and availability has yet to be revealed.
As Brits show more disinterest in 3D tech than fellow Europeans, a launch in Blighty is likely to be further down the pecking order anyway. Are you really that bothered? ®