This article is more than 1 year old
Taxan touts tablet for bathing beauties
Shower and tell?
Thanks to Japan's Kaga Hightech Co., better known for its Taxan brand, we can now enjoy our tablets in the bath. Step forward the Méopad Aqua, a 7in, 1-024 x 600 fondleslab with all the usual accoutrements and an unusual one: it's waterproof.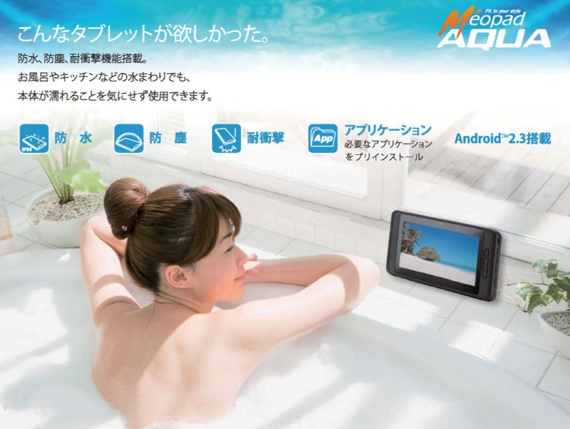 It's ready, then, for use in the kitchen, the company claimed, or by the bath.
The ¥35,800 (£275) gadget runs Android 2.3 - not even Honeycomb, alas - and has only 8GB of storage, though there's a Micro SD slot that'll take 32GB cards.

It'll do 1080p output through a mini HDMI slot, if you also have a telly in your wetroom. ®