This article is more than 1 year old
Crytek: Schemes to strike second-hand games biz 'awesome'
First person only
Cult games developer Crytek this week shouted its support for next-gen consoles that take means to prevent second-hand games being played, calling such a prospect "absolutely awesome".
No shizzle, Sherlock. It would say that, wouldn't it?
The sentiments follow recent rumours that Sony and Microsoft's upcoming console releases will introduce prevention measures to stop gamers buying cheap discs or swapping games with their pals.
"From a business perspective that would be absolutely awesome. It's weird that [second-hand] is still allowed because it doesn't work like that in any other software industries, so it would be great if they could somehow fix that issue as well," said Crytek's Rasmus Hojengaard in an interview with CVG.
Presumably, he'd also like second-hand books and DVDs banned too. Maybe even clothing, while he's at it.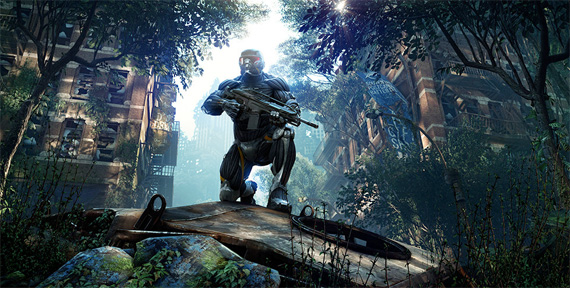 The company's director of creative development also talked up the negative effect piracy had on sales of Crysis 2, said to be the most pirated game of 2011.
With advance orders for Crysis 3 already being taken, the firm hopes to convert pirates into paying customers, although how it plans to do this hasn't been detailed.
Last month, Elite co-creator and Raspberry Pi backer David Braben threw his hat in the ring over the second-hand games debate, saying it was detrimental to development of single-player titles. ®