VMware has confirmed that software posted online is part of the source code for its ESX hypervisor and has warned that more code could be released.
The code was posted by a hacker calling himself Hardcore Charlie and may come from military contractor China National Import & Export Corp (CEIEC), which he claimed to have successfully breached earlier in the month and downloaded over a terabyte of information. The CEIEC has denied that its servers were breached.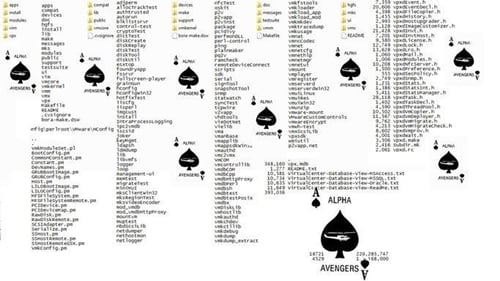 An excerpt of the stolen code
"The fact that the source code may have been publicly shared does not necessarily mean that there is any increased risk to VMware customers," said Iain Mulholland, director of VMware's Security Response Center in a blog posting.
"VMware proactively shares its source code and interfaces with other industry participants to enable the broad virtualization ecosystem today. We take customer security seriously and have engaged internal and external resources to thoroughly investigate."
While the admission is embarrassing for VMware there may be more code to come from other vendors. Hardcore Charlie has said on his Twitter feed that he also has EMC code that will be put up online at a later date.
"Because of this success, virtual infrastructure is a prime target for attack – so the theft of VMware ESX source code, similar to RSA's breach last year, is no surprise," said Eric Chiu, president of cloud vendor HyTrust. "Platform security for virtual infrastructure is a must -- without securing the virtual infrastructure, enterprises are leaving a huge area of their datacenter open to attack." ®