CloudOn
Microsoft Office on your iPad, courtesy of the cloud
iOS App of the Week There have been a lot of rumours recently about Microsoft launching a version of Office for the iPad. I doubt it - it would amount to a pre-admission of the failure of Windows 8 on tablets.
It's not really essential either, as there are a number of good Office-compatible applications and suites that are already available for iOS. But if you feel more comfortable with the real thing then it might be worth looking at CloudOn, which was originally launched for the iPad back in January and has recently been updated to a more rounded version 2.0.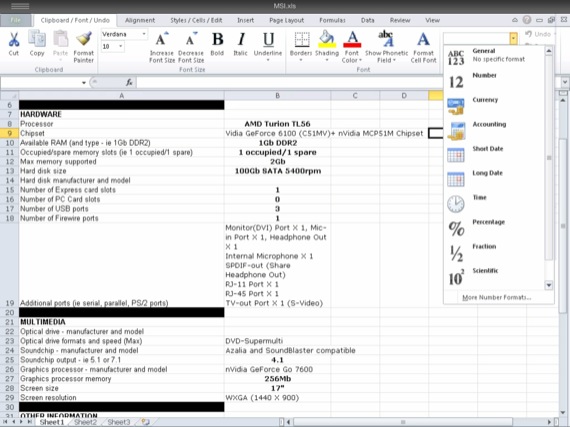 Excel on your iPad, anyone?
As the name suggests, CloudOn is a cloud-based service that allows you to run licensed copies of Excel, Word and PowerPoint on its servers. All your documents are stored online too, using either a Dropbox or Box.com account, or simply by emailing the document to its intended recipient.
Of course, Word and Co. were never designed for use on touchscreen devices, and there are occasions then selecting menu items or commands with your finger can seem a bit fiddly. However, the graphical 'ribbon' interface used by the various Office apps these days actually turns out to be reasonably touch-friendly.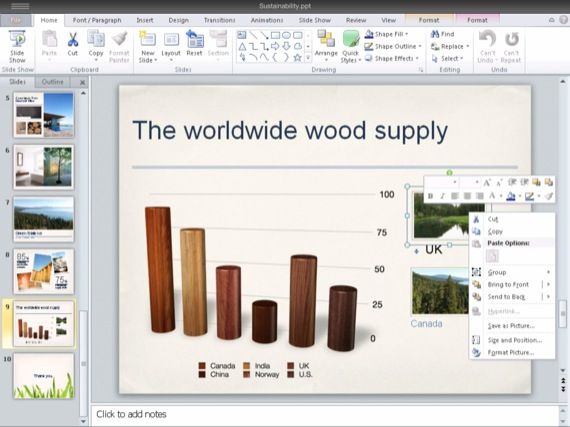 Or how about PowerPoint?
CloudOn also performs some minor tweaks of its own, such as the ability to tap-and-hold on the screen in order to simulate a right-click and activate various context-sensitive commands.
I have to admit that there's something strangely comforting about seeing that familiar interface on the screen of the iPad. It helps you to feel that you can just dive straight in and start working with the apps that you're already so familiar with.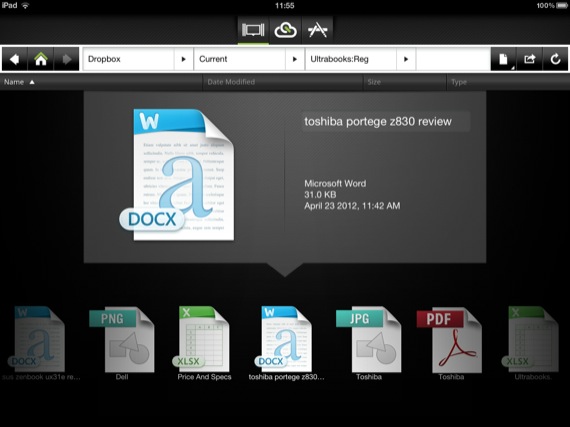 Access your files from the cloud
The one big disadvantage is that CloudOn requires an internet connection at all times. You can't simply download a set of documents from your Dropbox account and then go offline while you carry on working. That's not a problem if you're tapping out some notes in a Starbucks with free Wi-Fi, but it'll be a deal-breaker for anyone that wants to do some work on a plane.
And, of course, there's the matter of pricing. CloudOn is free at the moment, but the developers do have to license the Office software from Microsoft so at some point they'll need to start charging. There's talk of a 'freemium' pricing model being introduced in the future, but no specific details are available as yet.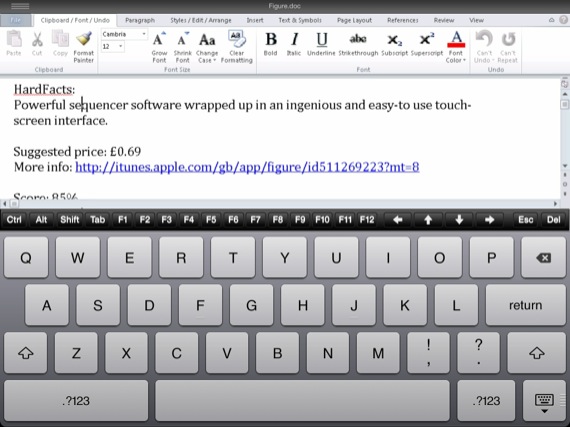 Typing is easy enough, but tapping the tiny button bar icons can be fiddly
For now, though, CloudOn is still free so there's no harm in downloading it and seeing how it feels to have genuine copies of Word and Excel running on your iPad. ®
We make our selection of the best iPhone, iPod and iPad downloads every Thursday. It you think there's an app we should be considering, please let us know.
More iOS App of the Week Winners

Figure
PowerCam
Taposé
TopWrite
Apple iPhoto

CloudOn
Run Microsoft Office on your tablet via the cloud - at least while it's free to do so.