Sting cleared way for Hunt's oversight
The decision on whether to refer the bid to the Competition Commission should have been taken by business minister Vince Cable. But in a sting by The Daily Telegraph, Cable was caught boasting: "I have declared war on Mr Murdoch and I think we are going to win." Jeremy Hunt, at the Ministry of Fun (aka the Department for Culture, Media and Sport), was duly parachuted in to scrutinise the takeover bid after Cable was taken off the case.
The Michel emails shows how closely Team Hunt kept BSkyB informed of progress. Officials clearly saw little rational objection to the takeover proceeding, and according to Michel, Hunt didn't want to refer the bid to the Competition Commission. At the end of 2010 Ofcom concluded that the takeover should be referred.
Amazingly, Ofcom had been impressed by the professor of English. Bowled over, in fact. Whatever wisdom and experience the regulator had accumulated over seven years on plurality was suddenly cast aside. Ofcom also accepted the competition claims, and drew attention to the hypotheticals.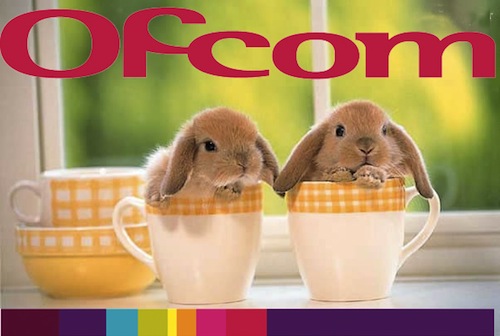 Hunt was acutely aware of the delicacy of the situation. Somebody would be upset, whatever decision he took. We see Team Hunt liaising closely with BSkyB – particularly on remedies, which doesn't look good – and leaning on Ofcom "to get some cover". Michel reports Team Hunt saying the secretary would be "slaughtered" if he ignored Ofcom. But Ofcom, rather than providing impartial advice, was hostile from the outset.
According to Michel's email on 10 January, 2011, Hunt challenged Ofcom CEO Ed Richards on plurality and hypotheticals, but felt powerless to object. Ofcom was setting "the narrative". Team Hunt asked BSkyB to "find as many legal errors as we can in the Ofcom report".
According to Michel, Hunt thought BSkyB was right to be "outraged" by Ofcom's behaviour. "He also knows that Ofcom is taking a very subjective and non-legal approach," Michel confided to James Murdoch on 11 February - the month Michel described Ofcom as having "one last throw of the dice" to derail the takeover.
The following March, Hunt decided to accept BSkyB's undertakings – including a spin-out of Sky News – and hold a short public consultation on plurality. The bid wouldn't be referred to the commission. It even placated lifelong Murdoch antagonist Enders, who was reportedly delighted with the undertakings. Hunt had defanged the opposition to the merger, but hadn't counted on one opponent: his supposedly neutral regulator.
But as spring wore on, Ofcom and the OFT began to raise further questions. Emails from Michel become increasingly exasperated. "Ed Richards has been given a free ride on this and is doing his best to delay," complained Michel on 23 May.
By June, Michel thought Hunt had lost control of the process. The minister "needed to get a grip on Ofcom and Ed's influence", and BSkyB was threatening to withdraw from the bid.
On 5 July the Milly Dowler story broke, causing universal revulsion. And while it turned out to be false, the takeover was dead. Ofcom was effectively drafting letters for Hunt, and had changed his mind about a referral. Five months earlier, the Culture Sec had been keen to signal "he was not led by Ofcom's views". It was quite a change.
Without Ofcom's delays, it could be argued that News Corp would by now be the owner of BSkyB. It isn't.
What role does Ofcom really play in public life?
For years, Ofcom promoted an empirical, evidence-driven approach. This is very much a British tradition. But Ofcom's behaviour as a sounding board and amplifier for News Corp rivals suggests that it's abandoned any fear of appearing partial.
Redefining plurality on the hoof, and treating the future as if it's already happening, are two curiosities thrown up by the BSkyB takeover that are anything but empirical. Who could have imagined that media policy was being influenced not by economists with spreadsheets, but by a professor of English literature thumbing through a dictionary?
(You also wonder why, if Ofcom did not think BSkyB wasn't fit and proper to run a media company, it didn't say so from the start?)
For the government, this looks like the oldest story in the Whitehall book. Unless ministers master their bureaucrats, the bureaucrats will master their ministers. If Cameron had made good on his pledge to cut Ofcom down to a minor administrative function, who knows how differently events could have been.
Counter-historians, start here.®
Bootnote
Ofcom CEO Ed Richards is the bookies' favourite to run the BBC.