Opera retires Unite, widgets in latest browser cut
Stroke our extension instead, browser biz tells devs
Opera made the latest version of the its desktop browser available this morning in a beta release. Old hands may notice a few things missing in version 12.0. Voice-control support in the user interface has been axed, along with Opera Unite and widgets. The browser company wants developers to use the extensions API instead.
Opera unveiled Unite in 2009, and positioned it as a "post-cloud" developer platform. Unite puts a server in every browser and provides libraries for rapid development in Javascript. Arguably this is much closer to Berners-Lee and Robert Cailliau's original vision of the world wide web as a two-way publishing and communications mechanism - and probably ahead of it.
Out of the box Unite allowed you to share music and photos very easily with other Opera users, but it never caught on, and Opera's own Unite developer page has looked like a morgue for a while.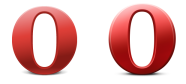 Widgets were introduced in 2006 but their fate appeared to be sealed when Opera embraced extensions 18 months ago. Opera's extensions run on other browsers including Chrome.
New features in the Opera 12 include right-to-left language support for Arabic and Hebrew, 64bit builds for Mac OS X and Windows, accelerated WebGL support new lightweight themes and much more. Location and camera APIs have been exposed to developers. These days you can test the beta without harming your main browser setup.
Trainspotters will note that the sun has come out on the Opera icon, too. ®