Valve appears to be launching Steam on the Linux platform, with prototypes in the works and a native version of Left 4 Dead set to accompany the client's release.
Steam for Linux was more or less confirmed after a meeting with Valve top dog, Gabe Newell, at the company HQ in Bellevue, Washington, Phoronix says.
According to the story's author, Michael Larabel, Valve's Linux clients are beyond the experimental stage.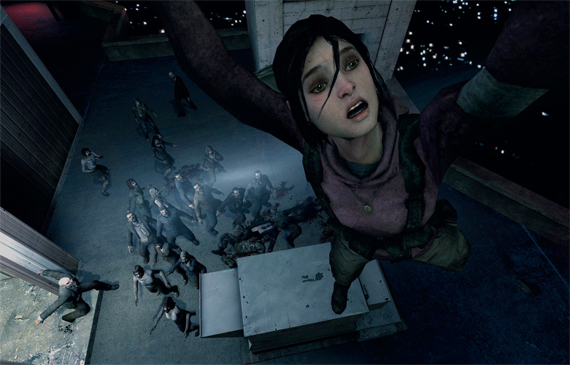 Hold on a second...
OK, so the only solid piece of evidence is that the author witnessed Valve run Left 4 Dead natively on Linux. Everything else seems pure speculation.
Larabel claims Newell is a huge advocate of Linux and displayed a clear dislike for Microsoft's Windows 8. Larabel also says Newell is directly involved with this project, even moving his desk into the current Valve Linux development camp to oversee the process.
"Valve does have some great plans for Linux beyond just shipping the client versions of Steam and their popular games on the Source Engine," says Larabel.
If you couple this with recent rumours of a Valve-produced gaming box, it's easy to conclude the company is working on its own platform and will base it on Linux.
As Linux comes without licensing costs and the ability to alter the system as freely as it likes, the company's interest in the platform makes sense. Whether Valve will roll with it for a "Steambox" remains to be seen.
Either way, the company's clear support of the OS is promising, for both Linux itself, and the future of open-source games development as a whole. ®
Sponsored: Ransomware has gone nuclear