Pic An eagle-eyed Reg reader has sent this shocking reveal of the iPhone 5 on a billboard in China, but it's all confused.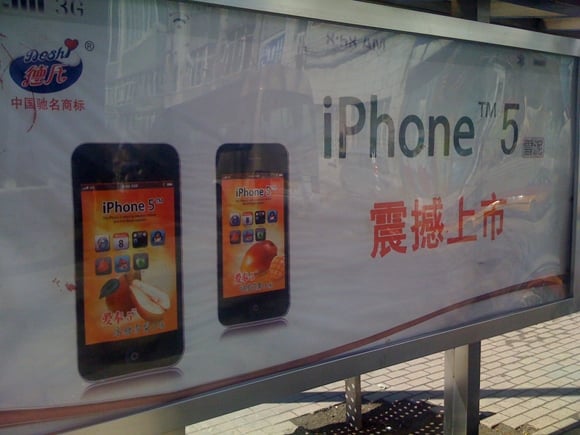 Is this the iPhone 5?! Oh, the humanity!
Why is Apple putting Internet Explorer on the next Jesus-mobe?
And why is it only 3G? Shouldn't it at least pretend to be 4G for some countries while actually being sort of 4G if 4G actually existed in others?
Have the last of Steve Jobs' ideas been used up so that all we're left with is the slow, sad demise of a once-great technology firm set to the wailing, moaning and gnashing of teeth of legions of fanbois?
But no, it's OK, breathe. According to the reader, it's actually an advert for ice cream. Phew.
Although, wait a minute - has someone in China trademarked the name iPhone 5? Fire up the lawyers! ®