This article is more than 1 year old
James May 'hologram' raves about old tech at Science Museum
Top Gear's Captain Slow stars in mobe app
Pictures Top Gear presenter James May has been transformed into a floating chatterbox spectre that hovers next to exhibits in the London Science Museum.
In a new app hyped as "the first augmented-reality application to fuse a TV personality with museum exhibits", the curly-haired petrolhead is superimposed on a phone's camera display and talks about nine objects in the museum's exhibition Making The Modern World.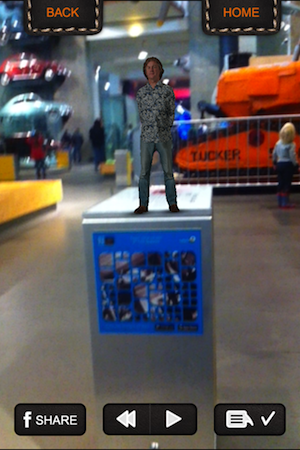 A small virtual version of the curly-haired petrolhead
The chosen machines include two cars, a lighthouse light, a copying lathe, a Cray supercomputer and an early X-ray machine.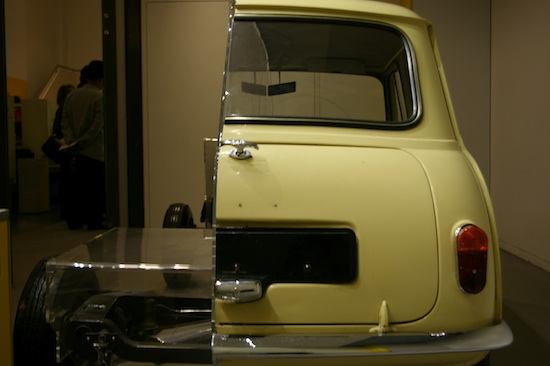 The bisected Mini is one of May's 9 objects
Visitors to the exhibition can download the app, hunker down next to a label on one of the selected exhibits, fire up the app, focus it on the May-creating-pattern and watch stunned as a tiny figure of Captain Slow appears on the label box and jabbers on for two minutes.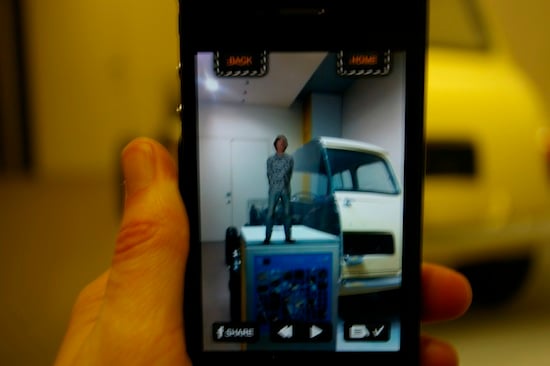 May discusses cars
Phone-owners not in the Science Museum can also download the app, get a QR code from the web, pick an object and watch what ends up being a mini lecture series delivered by the small, virtual version of May.
Test-driving the app in the museum, your humble Reg hack found the objects fascinating - but the end result was essentially a small cartoon figure reading out a label while you squat on the floor with your arm out in relative discomfort.
I seemed to be the only one in a busy gallery actually doing this, although everybody had their phones out taking pictures.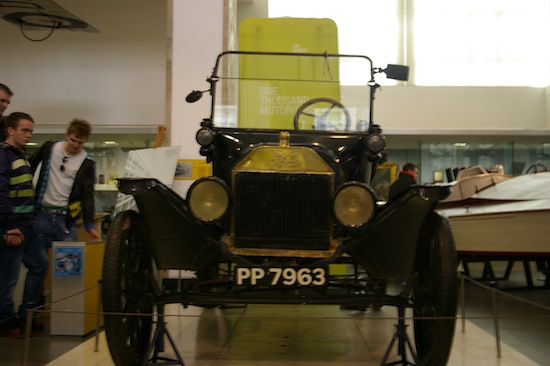 Other visitors preferred to interact with the exhibitions in a more conventional way
The app is not ideal for a busy tourist attraction: you need headphones to hear the talk over the background noise. Still, as augmented reality goes, it's a bonus reason to go the Science Museum.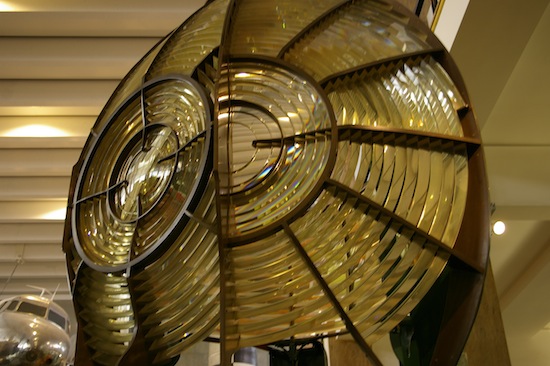 A 1907 Fresnel lens that used a set of prisms to focus light
The app was a bit laggy on an iPhone 4 (the text didn't scroll too well) and like most apps of its ilk, it was a battery caner - but otherwise works smoothly, with no jitters in the audio or visuals.
It is more engaging than a simple audio guide because you get to see May wandering about on top of a box, gesticulating - unless you hate him and his floppy hair. It's nicely executed but like almost all AR apps I've seen, it's still more gimmick than than a genuine enhancement.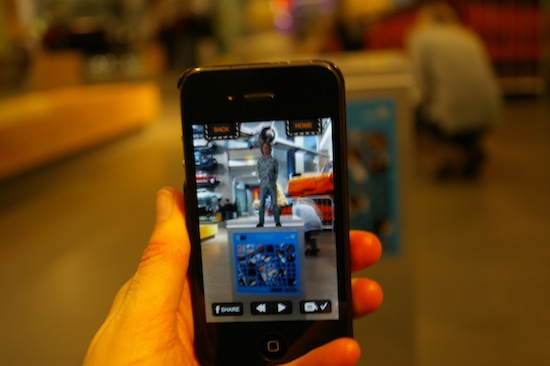 Virtual James May, standing on a box, reading you some things
The app - James May Science Stories, available on iPhone and Android - was built on Qualcomm's new Vuforia AR platform, and published by ICN and developed by DigiCave. ®