This article is more than 1 year old
Nintendo: PS3 rules Europe, Xbox tops US
Go figures
Nintendo told investors last night that Sony's PlayStation 3 is leading the race in European console adoption, with the number of units snapped up exceeding sales of its own 3DS handheld, as well as those of Microsoft's Xbox 360.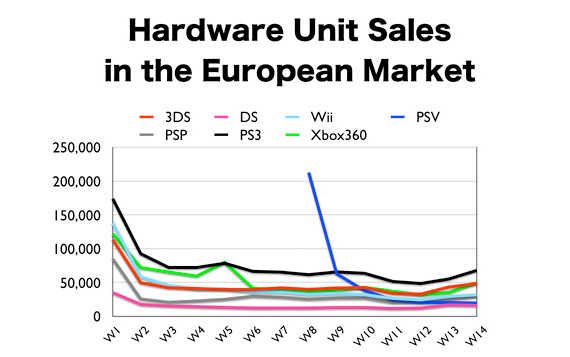 Source: Nintendo
The company's data, revealed at a Ninty investor conference this week, shows Sony sold between 50,000 and 100,000 units for each week in 2012. The 3DS lags behind with between 30,000 and 50,000 units, while Xbox 360 rocks up in third, despite leading the way at one point earlier this year.
Microsoft's machine has averaged less than 50,000 units since February.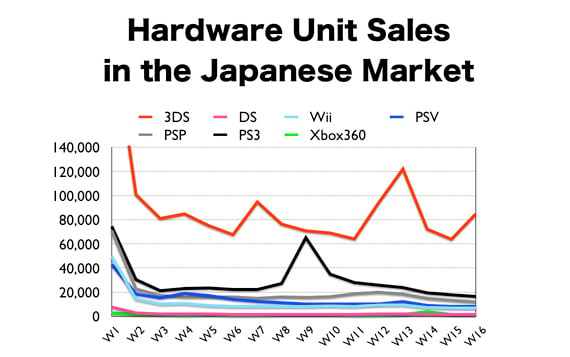 Source: Nintendo. Data Source: Mediacreate
The Japanese market is a different story, with the 3DS dominating the popularity chart.
Over there it sells between 65,000 and 120,000 units a week, while the PS3 amassed just 70,000 at its peak. The Xbox 360 console is unpopular to say the least, barely registering on the graph.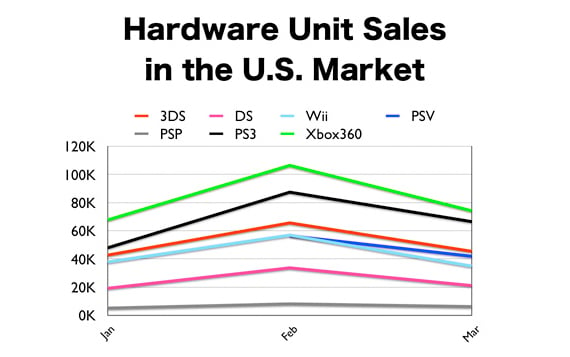 Source: Nintendo. Data Source: NPD
In the US, of course, the tables are turned, and the Xbox 360 leads the pack with between 65,000 and 100,000 weekly unit sales. The PS3 sits in second peaking at 90,000, and the 3DS is playing catchup with between 40,000 and 70,000 sales.
The Japanese firm has high hopes that its forthcoming Wii U console will boost the company's fortunes and take total units of Wii consoles sold beyond the 10m mark for the fiscal year ahead.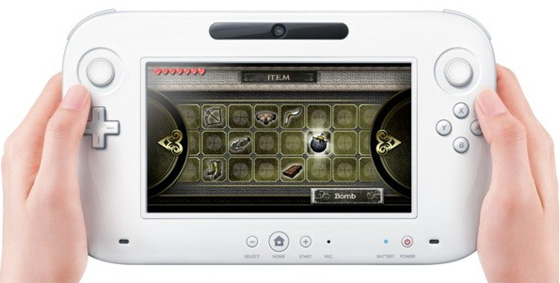 Nintendo top dog Satoru Iwata also revealed that those expecting Wii U launch dates and pricing at E3 2012 will be left disappointed, as the company has no plans to reveal such information yet. ®