Programming for all
I bought my copy of the Ahl book from a bookshop in Ottowa, a memorable event mainly because computer books, and more importantly books on Basic, hadn't made it across the pond at that point. It was a collected set of listings from his Creative Computing columns, hand illustrated with Wall E-precursor cutesie robots, and it had the look of something assembled from actual printouts.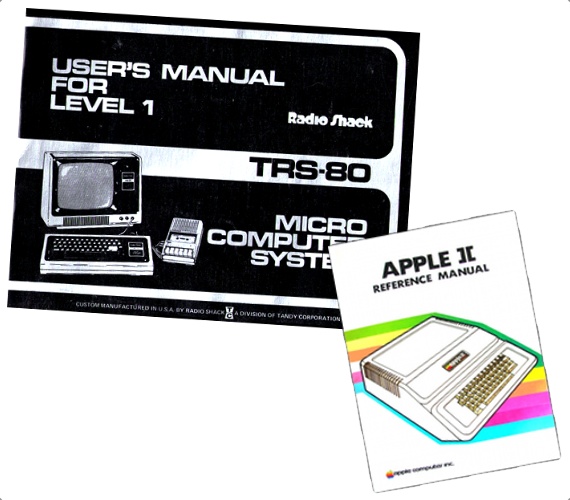 Computers for engineers dads - and dads who managed engineer dads
The Alcock book went one stage further: a spiral-bound tome, entirely hand-written with hand-drawn illustrations, arranged in double-page spreads.
Both books made a point of acknowledging that to produce a single book on Basic, first meant trying to find common language constructs in order to make their coding 'portable'. In his introduction, Alcock admits to having 11 Basic manuals to hand when writing his book, and this was certainly not exhaustive.
Indeed, this seems a tiny number, given that there are more than 300 documented variants of the language still kicking around, with a version of Basic for literally every letter of the alphabet. Documenting a 'portable' Basic was quite a challenge.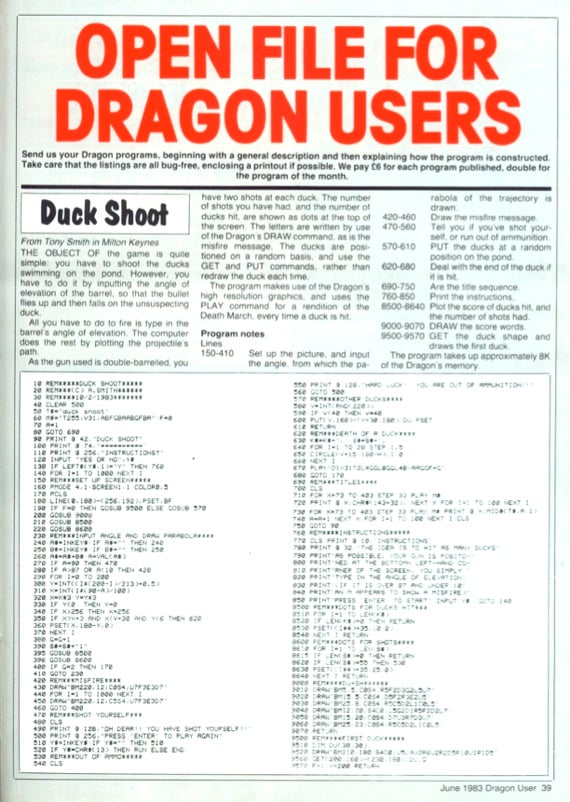 A program wot I wrote (well, the Editor, actually)
Alcock himself released a proprietary re-write of his book, Illustrating BBC Basic, which was aimed at the burgeoning UK schools market, for a machine whose Basic dialect included those exotic PROCs with passed parameters and OS-specific system calls. If they learned nothing else, developers who growing up in this era learned to fear forking.
It's a common belief that it was the death of the 1980s hobbyist scene, due to cheaper games consoles initially and online gaming latterly, that caused the clear and marked decline in prospective IT undergraduates and employees. But, I suspect, for me, and other forty-something geeks, it wasn't just the games.
Admittedly Basic is not a great language: yes, it led to the evils of VB, and yes Dijkstra's view of it as a threat to good coding perhaps can be taken as read. But whilst 'Move the Turtle' may be great for my seven-year-old iPod wielder, and the Lego-like Scratch environment looks great for ten-year-olds, I worry that the joys and frustrations I remember at 11 - manipulating letters on screen, and structure in my head - are not going to be catered for by drag and drop, spoon-fed Logo and Scratch.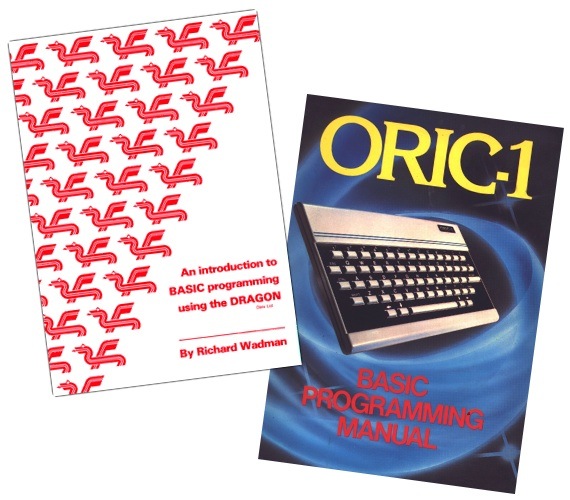 Old-skool coding
You see there were other cheap thrills to be had with a C64, BBC B, Dragon 32 or ZX Spectrum, that weren't available on those whizzy games console that don't ship with Basic, a language that 11-year-old school kids could actually write code in: that excitement of seeing how the game in the latest computer mag worked, coming up with a new version, and saying "I did that".
That's what sparked my interest. Maybe there is no skool like the old skool. Or perhaps I should just embrace my old-fart-hood. ®