Something for the Weekend, Sir? "The music is reversible but time is not. Turn back! Turn back! Turn back! Turn back!"
A good sign that you've reached middle age - apart from making mid-1970s ELO references - is when you discover a colleague's date of birth and can remember exactly what you were doing on that day.
The sign of old age is almost the same, except that you can't remember.
So while I still have a few marbles left, I thought I would take the opportunity of Reg Hardware's Retro Week by reminding colleagues young and old that nostalgia is a fake.
On my first day working at a certain free daily morning newspaper in 2007, I was struck by a large whiteboard over the news sub-editors' desks. Literally, I was struck by it because it hadn't been fixed to the wall properly. Thank you, thank you. I'm here all week.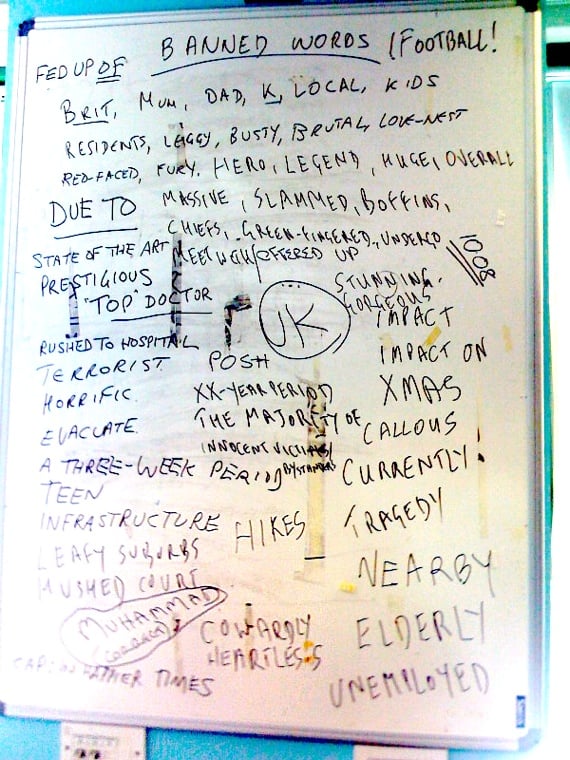 No, of course, I was struck emotionally by what was written on the whiteboard: someone had written 'Banned Words' at the top and begun listing journalistic clichés that had to be avoided - 'like the plague', if you like.
The multitude of suggestions that filled the board, chaotically inserted all in different handwriting, suggests that the invitation was a red rag to a... Ah, you won't catch me out that easily.
One of the clichés to be avoided was 'in happier times', which I suspect to be the official catchphrase of the Daily Mail letters page. 'In happier times' is a cliché which implies that things were better in the past.
Ah, the past, it was fantastic, wasn't it? We were much happier then, weren't we? Those were happy, happy times, you know, what with being in the past and all that.
Utter cock.
When the Sinclair ZX Spectrum was launched 30 years ago, I had no money, no hope, no future and - most importantly of all - absolutely no chance of ridding myself of a virginity that threatened to persist for the remainder of my teenage years and beyond. 'In happier times', my arse.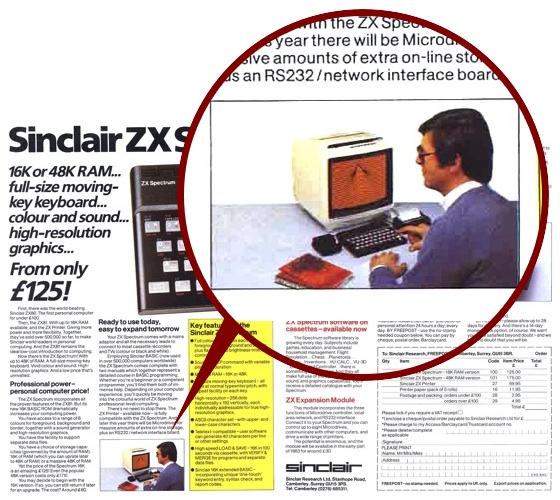 Sinclair's Spectrum: for Simon Bates wannabes...
The problem is that when I began reminiscing about the Spectrum, I fooled myself into believing that I had actually seen one at a younger neighbour's house shortly after it came out. After a call to check, it was pointed out to me that the kid down the road couldn't have afforded the money for a Spectrum on his paper-round earnings.
In fact, he had a ZX81, for which he paid £35, the other £35 being funded by his parents, and this was a year earlier in 1981.
The ZX81 had to be the worst waste of £70 ever devised. It was a lot of money back then. It still is, when you consider that all you could do with this 'home computer' was spend hours watching a cassette tape fail to load a game again and again until it was time to go home for tea.
Computers made a questionable impact on me at the time. There was a room full of Commodore Pets at school, but we only used those for printing out dot-matrix Ascii art images of Snoopy.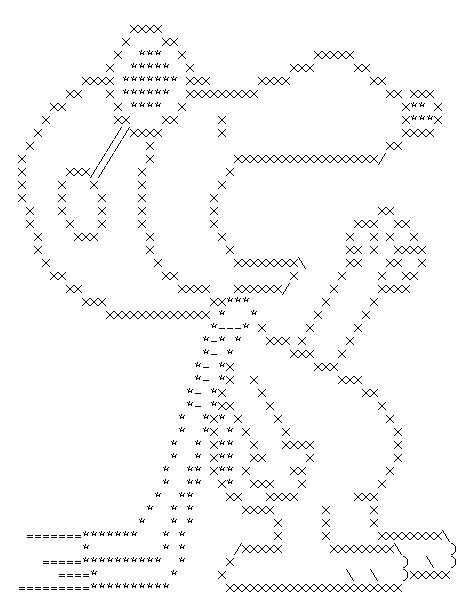 With apologies to Charles M Schultz
The school even had a link to a local mainframe in Bradford but the teacher wouldn't let us touch it after a fellow pupil was implicated in 'the Space Invaders incident' in which a pirated copy of the famous game was found to be playing incessantly on data processing screens across the city.