This article is more than 1 year old
Ten... two-bay Nas boxes
Dual-drive data dumpsters
Product Round-up Network attached storage is the panacea for many of today's data excesses, especially you've developed a music and movie habit, need a backup server or fancy your own personal cloud. Two-bay nas drives are an affordable option for file sharing, supporting mixed platform environments in addition to web HTTP and FTP services. Typically, other luxuries such as DLNA media streaming and BitTorrent functions are also on board, enabling the nas box to haul in and distribute media independently of any host computer.
Conveniently, multibay nas drives can be bought unpopulated, so you can use any existing internal Sata storage you may have and upgrade when it suits you.
On test are 2TB models with the unpopulated offerings from Netgear, QNAP, Synology and Thecus filled with two 1TB Samsung HD103SI drives. The exception is Western Digital's 6TB My Book Duo, with two pre-loaded 3TB WD drives in place. For benchmarking with CrystalDiskMark, the devices were configured in RAID 0 although all the devices are capable of RAID 1 and JBOD arrangements. So let's see what's in store...
Buffalo LinkStation Pro Duo

Having tested the LinkStation Pro Duo early in 2011, I'm a little disappointed to see that it hasn't been updated. But I'm not too surprised, either. My only real gripe with this unit is the somewhat sluggish web interface, which takes a while to load pages. These woes aside, I'd consider this model pretty much standard fare for an entry-level nas, which has all of the necessary sharing and streaming features and sufficient performance to satisfy.
You'll get 50-60MB/s all day, which is more than enough to handle your backups, stream media and run a personal web server. At £192 for the 2TB model it's the cheapest device here too, but you can always opt to splash your cash on a 4TB or 6TB model.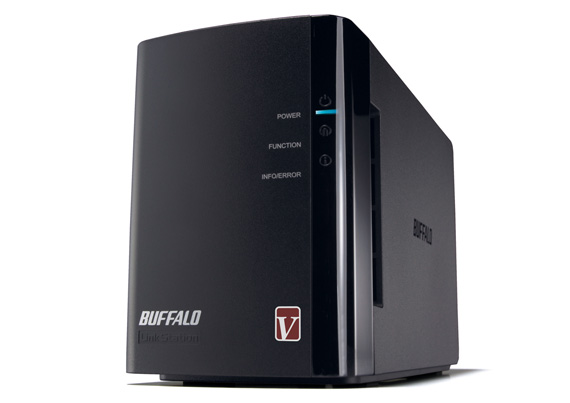 Buffalo TeraStation Pro Duo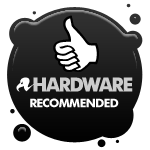 Although it comes from the same manufacturer as the LinkStation Pro Duo, the TeraStation in an entirely different beast. Sporting a 1.66GHz dual-core Intel Atom CPU paired with 2GB of DDR 2 Ram, this box not only pushes data through two USB 2.0 ports, but also a pair of USB 3.0 ports and twin Gigabit Ethernet ports. Also to be found on the back are a 9-pin UPS port and a switch to toggle between booting from the internal disks or a USB drive. Turning back to the front you'll find an LCD which displays some useful statistics, and a lockable drive access door.
It's certainly well equipped and the benchmarks show it. Sequential writes hit 100MB/s making this the fastest nas box on test here. The only thing holding the TeraStation back is that it uses the same sluggish user interface that appears on the LinkStation Pro Duo. Admittedly it is faster, but it's still not as snappy as it could be.