This article is more than 1 year old
Ten... two-bay Nas boxes
Dual-drive data dumpsters
Synology Diskstation DS212J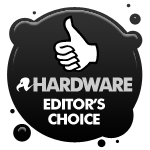 The DS212J is Synology's latest personal two-bay nas. It runs the company's splendid DiskStation Manager 4.0 software. Although only DSM 3.2 was included with this unit, Synology offers version 4.0 as a free download.
It would take a separate review to describe how good DSM has become these days but it truly sets Synology apart from the rest, with a proper graphical interface somewhat reminiscent of Ubuntu. There is every streaming feature you could dream of to be found and even antivirus is available freely from the Package Centre.
Combine this with solid performance on par with the ReadyNAS Duo V2 and a low entry price of £162 without disks, it is ideally suited for the user who wants to do a lot, but doesn't need the highest performance.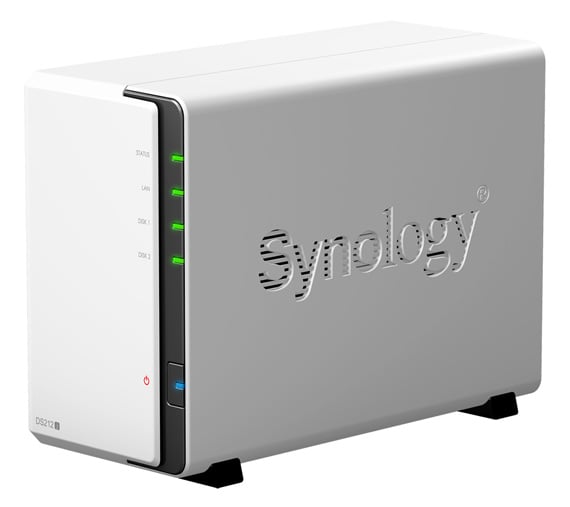 Reg Rating 85%
Price £162 (no disks)
More info Synology
Synology Diskstation DS212+

The DS212+ takes the underpinnings of the DS212J up to the business level with the same 2GHz Marvell chip found in the QNAP TS-219P II. On top of that you get USB 3.0 on the back and an SD card slot on the front making this ideal for archiving direct from your DSLR if you don't fancy an Eye-Fi card.
Moving from J to + also gets you front-loading drive trays with rubber damping mounts for near silent operation. What's most important, though, is that performance boost: sequential and random writes are to be found nearing in on 90MB/s making this the second fastest nas here. The only thing keeping it from scoring higher is its price tag.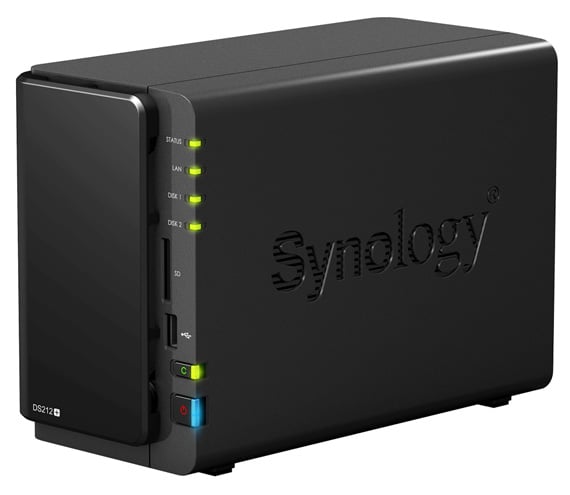 Reg Rating 80%
Price £279 (no disks)
More info Synology