A camera for the blind sounds almost as pointless as a comb for baldies or a pedal-powered wheelchair, yet with the Descriptive Camera - a snapper that chronicles an image in text - the possibility seems less absurd.
New York University graduate Matt Richardson had a flash of genius and decided a picture should indeed tell a thousand words - quite literally.
When an image has been taken it is uploaded to Amazon's Mechanical Turk site, which dishes out small tasks to desperate web-dwellers in return for a wee fee.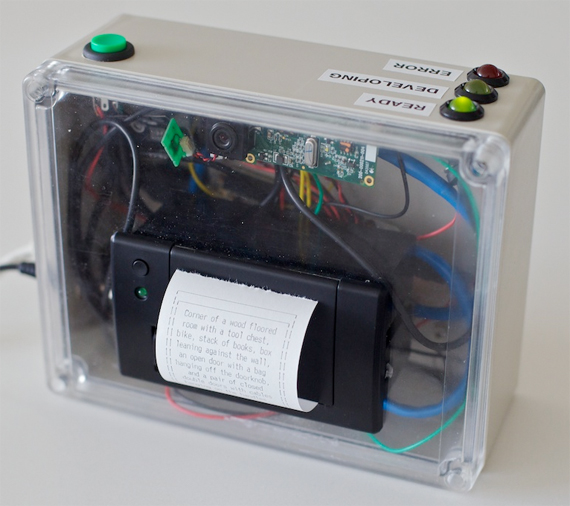 A description of the image is then sent back to the camera where it is printed out in text. Unfortunately, this is hardly instant, with an average time of 3-6 minutes for a single photograph. Each snap generally costs around 80p to translate too.
The designer did throw in the option of sending the picture to available online friends for a free description instead, though.
Of course, all of this would need to be vocalised somehow to turn it into a camera for the visually impaired, but if the text data is there, it shouldn't be too hard to feed it to a speech synth.
For further details, check out Matt Richardson's Descriptive Camera website. ®