Samsung is expected to launch a cloud-based sync'n'store service for its smartphones soon, but arch-rival LG has got there ahead of it.
LG's cleverly named 'LG Cloud' - you see what it did there? - mixes Android, Windows and smart TV apps to auto-sync handset contents to the cloud and the user's PC, Dropbox style.
A neat touch is the video transcoding the service will provide. Playback device doesn't support the uploaded movie file format or codec? No problem - LG's servers will transcode in real time.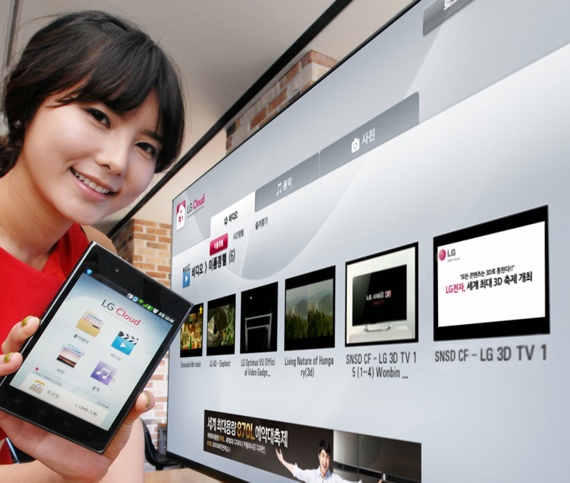 It'll also handle 3D content, LG said. A bid, no doubt, to try and get folk interested in its 3D phones and tellies.
Again like Apple's iCloud, Dropbox, Microsoft's SkyDrive and a host of others, LG Cloud will be offered as both a free and paid service. How much free space you get, and what the extra capacity will cost, will depend on where you live, LG admitted.
When will it go live? Tomorrow, 1 May, as an open beta test. ®
Similar topics