NASA and SpaceX have confirmed that the new launch date for the blastoff of the Dragon cargo capsule to the International Space Station will be 7 May.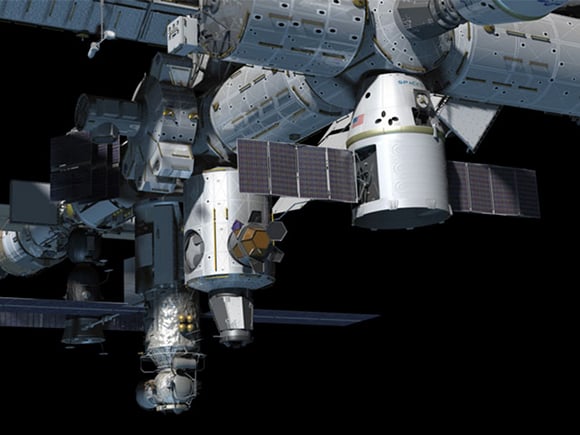 Liftoff was supposed to happen today, after it was supposed to happen on February 7, after it was expected before the end of last year.
The Falcon 9 rocket will now boost the Dragon into orbit on 7 May at 9.38am EDT (13.35 GMT/14.35 BST).
During the flight, the craft will have to test and prove its ability to rendezvous and berth with the ISS before it'll be allowed to actually give it a shot. This newest delay, according to SpaceX founder Elon Musk, was to do more testing on that docking code.
The Dragon has already proved it can take off and land, but the software required to get the craft to pull in alongside the fast-moving ISS and dock with it is tricky stuff.
Instead of the launch, SpaceX is using today to do a static fire test, which it will be webcasting from 14.30 EDT (18.30 GMT/19.30 BST), with the actual blast scheduled for 15.00 EDT (19.00 GMT/20.00 BST). This is a rehearsal for the actual launch and will be counted down by engineers just like the real thing.
SpaceX said again today that the 7 May launch would be the first attempt by a commercial firm to send a spacecraft to the ISS, so there was no guarantee it would run smoothly.
"Success is not guaranteed. If any aspect of the mission is not successful, SpaceX will learn from the experience and try again," the company said in a canned statement. ®