This article is more than 1 year old
Ultimate simulator to streak into living rooms next month
IMAX for gamers
Avid fans of simulators may want to save their wages - and then some - for the TL1 Racing Flight and FPS Simulator, which shoots into (large) living rooms this June.
Manufactured in co-operation with fast-car maker Ariel, the TL1 is said to house the world's first 180° spherical projector screen and variable driving position cockpit.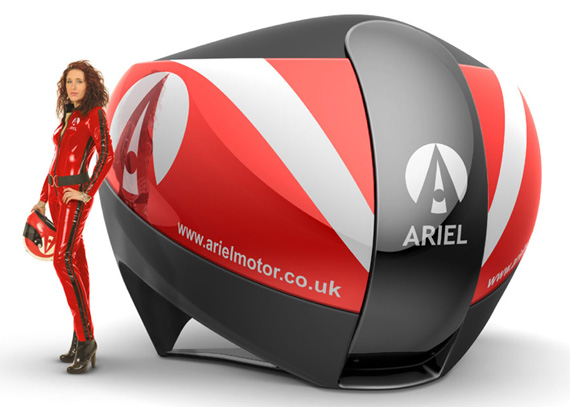 *Vixen not included
The machine measures over 2m wide and features three HD projectors which combine to form a "seamless 7Mp image on a wrap-around screen".
It promises a fully immersive experience replicating even the most minor of bumps on a virtual road.
The entire setup is surprisingly portable as well, stripping down easily to fit through doorways, with reassembly a simple task, apparently.
Compatible with PC and modern games consoles, the TL1 will be made available in various configurations and colours, with customers able to specify their own requirements for custom jobs.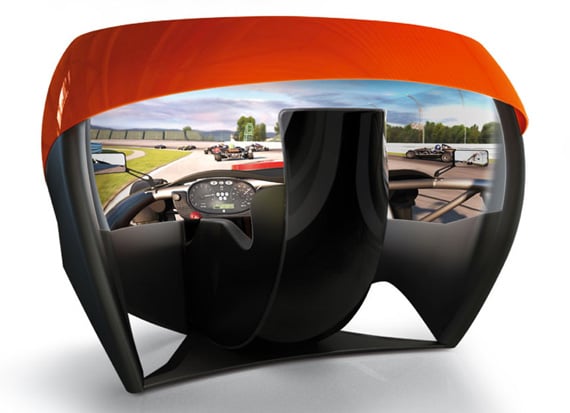 Advance orders are already being taken for the TL1 Full Simulator, which will set you back at least £11,500. Pricing for the cockpit-only version has yet to be revealed, but it certainly seems a lot cheaper than the OVO-4 Home Flight Simulator.
For further details check out the TL1 Simulator at Motion Simulation. ®