Gamers who play shooting games have improved accuracy when firing a weapon in real life, a new study has found. They're also more likely to aim for the head, apparently.
Researchers from Ohio State University asked 151 college students a series of personality assessment questions related to guns and gaming habits, before putting them in front of one of three videogames.
This was split between a violent shooter, Resident Evil 4; a non-violent shooter, Wii Play; and a non-violent game without any firearms, Super Mario Galaxy.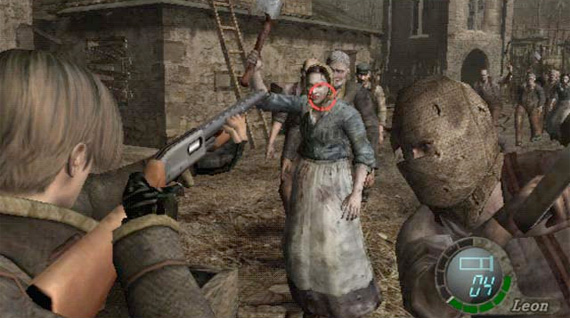 Who you calling a psychopath?
The first two were played with either a standard controller or a pistol-shaped motion controller.
Following a 20-minute spell with their given game, participants took to the shooting range and fired real bullets at mannequins with no instruction other than to try and hit the target.
It turns out that those folk who'd played Resident Evil 4, which rewards points for headshots, continued to aim for the head, with an average of seven cranial hits each. This group - which had all used a pistol-shaped motion controller - were also the most accurate when it came to body shots.
People who'd played Mario were the least accurate in all departments and together managed a lowly average of two headshots.
The Wii Play players, or those gaming on a control pad regardless of the title, drew results which sat in the middle.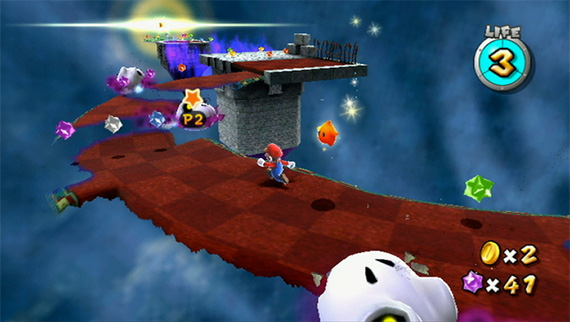 Who needs weapons, when you can have... flowers
When the researchers looked deeper into the gaming habits of each individual, they found that those who regularly played violent videogames, racked up more hits than the less experienced of their group.
"The more frequently one plays violent shooting games, the more accurately one fires a realistic gun and aims for the head, although we can't tell from this study which factor is the cause," said Professor Brad Bushman, co-author of the study, which will be published in the Communication Research journal.
While videogames are said to lower aggression overall, an improvement on shot accuracy is unsurprising after playing such games, really.
After all, the Army invests heavily in videogame training programs, and most of us think those guys know what they're doing. Don't we? ®