Google has decided that the 3D modelling business is non-core and has sold its SketchUp tool to spatial specialist Trimble.
SketchUp was a free download and offers users the chance to make 3D models of just about anything, either by building them from scratch or by downloading them from Google's Warehouse of user-generated 3D models. The application integrated with Google Earth, a feature that led to its acquisition from US company @Last Software in 2006.
Google is saying very little about the reasons for the sale. The company's official blog is silent on the transaction and the SketchUp blog offers only the comment that "there's still so much we want to do, and we think we've found a way forward that will benefit everyone—our product, our team and especially our millions of users" as a rationale for the sale."
Trimble's statement on the sale says it will "partner with Google on running and developing SketchUp's 3D Warehouse" but offers no insights into how it plans to integrate the software into its portfolio of specialist modelling and mapmaking tools.
So why did Google offload SketchUp? And why was its intention to do so not even mentioned in the context of it's spring cleaning plans?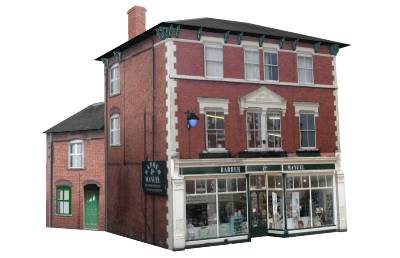 A model of a building in Leominster, Herefordshire created with Google SketchUp
Our guess is that there simply wasn't any money in it, perhaps not even through ads alongside the Warehouse of models. With Larry Page focusing the search giant on its most important efforts, SketchUp was therefore surplus to requirements.
But the realisation that the tool was non-core seems to have come quite suddenly. Only a month ago the company was handing out awards for the best models in the world, including the rather pretty model from Leominster, Herefordshire, above. ®