This article is more than 1 year old
Total War Battles: Shogun
Play it again, Samurai
iGamer For fans of the PC series, the first hour of Total War Battles: Shogun - on iOS but coming soon to Android - will be defined purely by what's missing.
The RTS gameplay was never going to squeeze onto fondleslabs without hefty distillation, of course. But in early forays The Creative Assembly's first handheld stab at its popular Samurai-sim feels distinctly lacking the shinzui, or quintessence, of the series.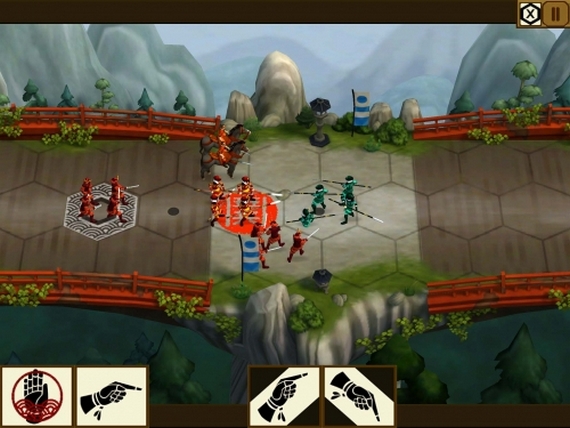 Once more unto the bridge, dear friends...
Battlefields are claustrophobic, for starters. Thin, long strips of hexagonal tiles confine the scope of war, severely limiting flanking and pincer manoeuvres, and turning resource management into more of an intricate puzzle game than an RTS, with buildings requiring distinct footprints and specific connections to other buildings and raw materials.
Combat is restricted to offensive tactics only, with troops limited to advancing or moving sideways, prohibiting tactical retreats and rearguard actions.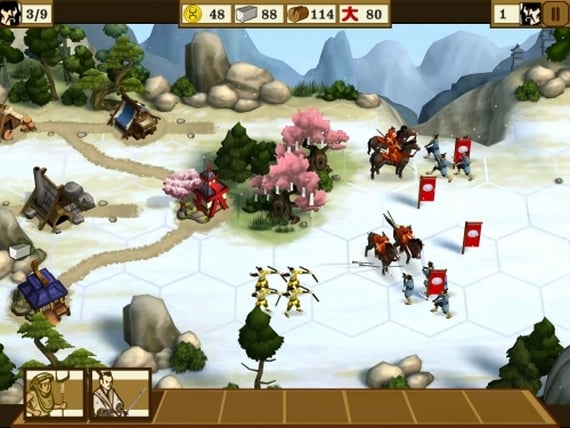 No business like snow business
Persevere for a couple of hours, however, and concerns over Total War Battles: Shogun's limitations quickly evaporate. Rather than shoehorning a full RTS into a touchscreen game, The Creative Assembly wisely opts for a more tightly focused, but equally engaging and challenging, tactical experience.
Early campaign levels function as an elegant introduction to the combat and resource management, drip-feeding new buildings, troop classes and munitions, with enemy AI and objectives scaled accordingly.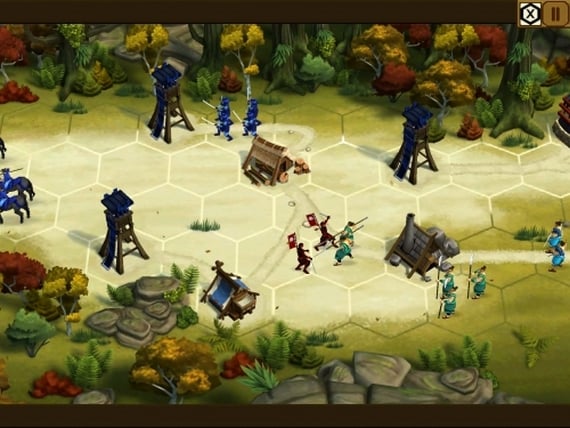 I think I'm turning Japanese
In addition, dotted throughout the campaign's 23 levels are an additional 18 side-missions which hone specific skills and reward experience points to spend on attribute perks such as faster gold harvesting.