iOS App of the Week There are zillions of 'how to' apps that provide expert – or not-so-expert – advice on pretty much any topic you care to name. However, SnapGuide is a free app that puts you in the driving seat and allows you to share your know-how and wisdom with the rest of the world.
If there's something that you're really good at – whether it's making curry, tiling bathrooms or belching the national anthem – you can use SnapGuide to create a guide that shows other people how to do it.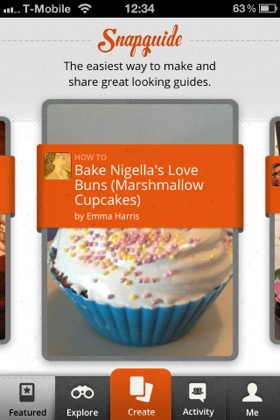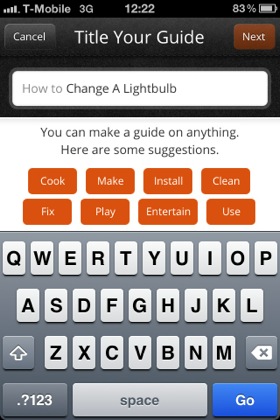 Read a guide (left) or write one of your own (right)
When you first launch SnapGuide, it starts by showing you some of the guides that have been created by other people already. To make your own, you simply tap the Create button and enter the title of your guide.
The app then switches into Editor mode, where you can design a cover for the guide by importing or taking a photo, and also create a Supplies list that details the ingredients, tools or other components that people are going to need.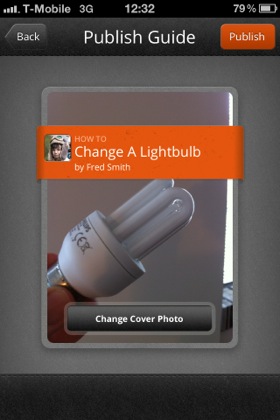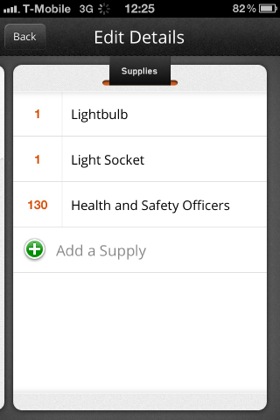 Design the cover then list the supplies folk will need
You can then outline your instructions in a series of steps, which can include either photos or videos, along with text captions to explain things in more detail. It's very straightforward, and my only complaint is that you can't record voiceovers to be included in your guides too.
The initial draft version of your guide is stored on your iPhone or iPad and can be freely edited until you're happy with it. When you're finished, you can upload your guide to the SnapGuide website and announce it to the world on Facebook and Twitter. Alternatively, you can keep it private and just send email invitations to specific people.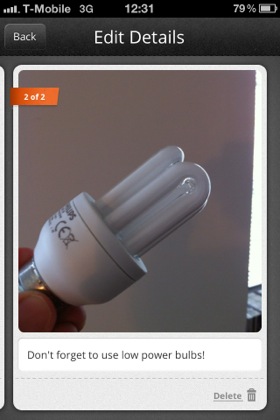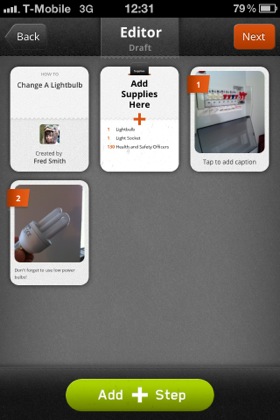 Add some step-by-stop shots, and then assemble into the final guide
It's a clever idea, as most of us have at least one skill/recipe/bodily function that we like to brag to our friends about, and the app itself is very straightforward and easy to use.
The app also allows you to view and download guides created by other people, so if you want to know how to make cheesy beer potato soup (yuck) or woofum sticks (I have no idea) then SnapGuide is the place to go. ®
We make our selection of the best iPhone, iPod and iPad downloads every Thursday. It you think there's an app we should be considering, please let us know.
More iOS App of the Week Winners

CloudOn
Figure
PowerCam
Taposé
TopWrite

SnapGuide
A neat idea, turned into a simple app that allows you to share your talents with others.
Similar topics