EA wants to know why some gamers have voiced disapproval at its Origin service, creating a blog to encourage discussion on the matter.
The blog, Continuing the Origin Conversation, invites users to comment on their best and worst features of the software, as well as anything they'd like to see implemented in future.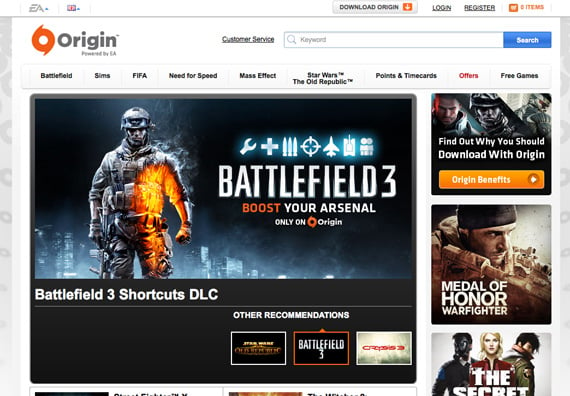 As is often the case when a vendor asks punters about its products there is an abundance of complaint, with the blog attracting the frustrated views of those who found themselves bound to the Steam-competitor when it launched last year.
"Please add a feature to purchase and play EA games through Steam," says one cheeky punter, annoyed at the company's supposed strategic Valve snub.
We've noticed many of you voice opposing views on Origin through our own comments section, so now here's your chance to give EA an earful directly.
A live QnA session with Origin's top dogs Robert Kissinger and Mike Lewis is set to take place on Tuesday too. Get yapping. ®